Deadpool star Ryan Reynolds gobbles down Iron Man Robert Downey Jr
Ryan Reynolds 'Eats' Robert Downey Jr. in Superhero Fantasy Football League Challenge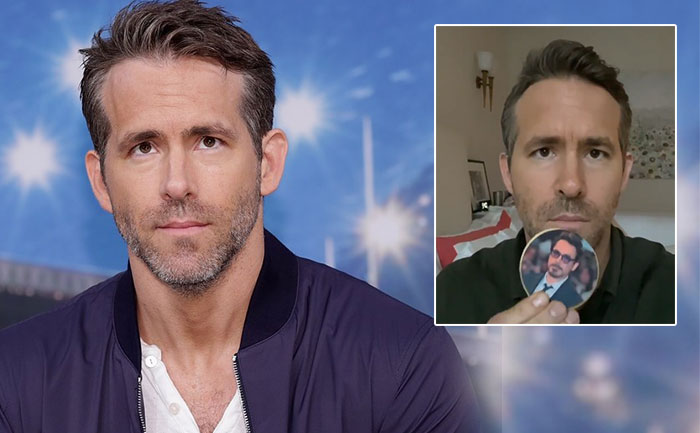 Deadpool star Ryan Reynolds devoured cookies decorated with the face of Avengers star Robert Downey Jr. on Halloween. He did this after Iron Man aka Robert Downey Jr told Reynolds to "eat me." Both the Marvel stars are participating in the AGBO Superhero Fantasy Football League. It is a friendly charity competition launched by 'Avengers: Endgame' directors Anthony and Joe Russo and ESPN fantasy analyst Matthew Berry.
Robert Downey who is representing substance abuse rehabilitation service Sacred Hearts, published a video on Thursday. Downey ended his video by whispering a challenge to Reynolds: "Eat me."
The Green Lantern star who is representing the SickKids Foundation soon responded and shared a video. In the video, he is seen eating Iron Man aka Robert Downey Jr engraved on food.
Check out the post here:
Other Marvel stars involved in the charity match include Tom Holland (Spider-Man: Far From Home), Karen Gillan (Guardians of the Galaxy), Michael B. Jordan (Black Panther), Miles Teller (Fantastic Four), Paul Rudd (Ant-Man), Chris Evans (Captain America: Civil War), Elizabeth Olsen (WandaVision), Anthony Mackie (The Falcon and the Winter Soldier), Chris Pratt (Guardians of the Galaxy Vol. 2) and Chris Hemsworth (Avengers: Infinity War).
On the personal front, Ryan Reynolds made headline when the news broke that he and his stunning wife and actress Blake Lively have welcomed their third child. The couple shared a quirky picture of their new born on social media and it garnered much love.
Also Read: Kate Beckinsale maintains that she looks like Ryan Reynolds