One Direction singer Liam Payne gets into a pub brawl
One Direction's singer Liam Payne gets into a verbal fight with bouncers at a bar in Texas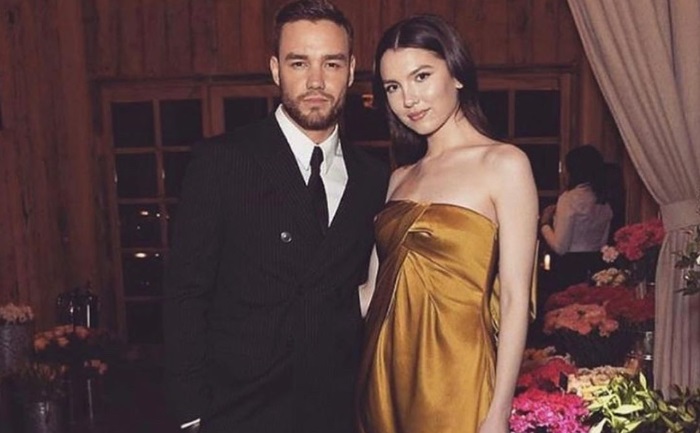 One Direction's Liam Payne was recently seen yelling at some bouncers at a pub. The singer reportedly got into a pub brawl when he had stepped out in Texas with his 19-year-old girlfriend Maya Henry.
As reported by TMZ, Payne had stepped out in Texas with his 19-year-old girlfriend Maya Henry when he got into a heated argument with the club security. The 26-year-old singer was captured on camera yelling at a bouncer, at a pub named Silver Fox. The reason being Liam and his underage girlfriend was not allowed to re-enter the pub.
As reported by TMZ, the couple were first allowed to enter but were not let in later after they stepped out for some time. Maya's age, 19, turned out to be an issue as the bar authorities refused to let them in. Payne allegedly tried forcing himself back into the venue. He was also knocked down.
A verbal confrontation between Lime and the bouncers was captured on video.
Watch the video:
In a now-deleted Instagram story, the "STD" singer legally threatened the door staff at "The Silver Fox" for reportedly "jumping" him for "no reason."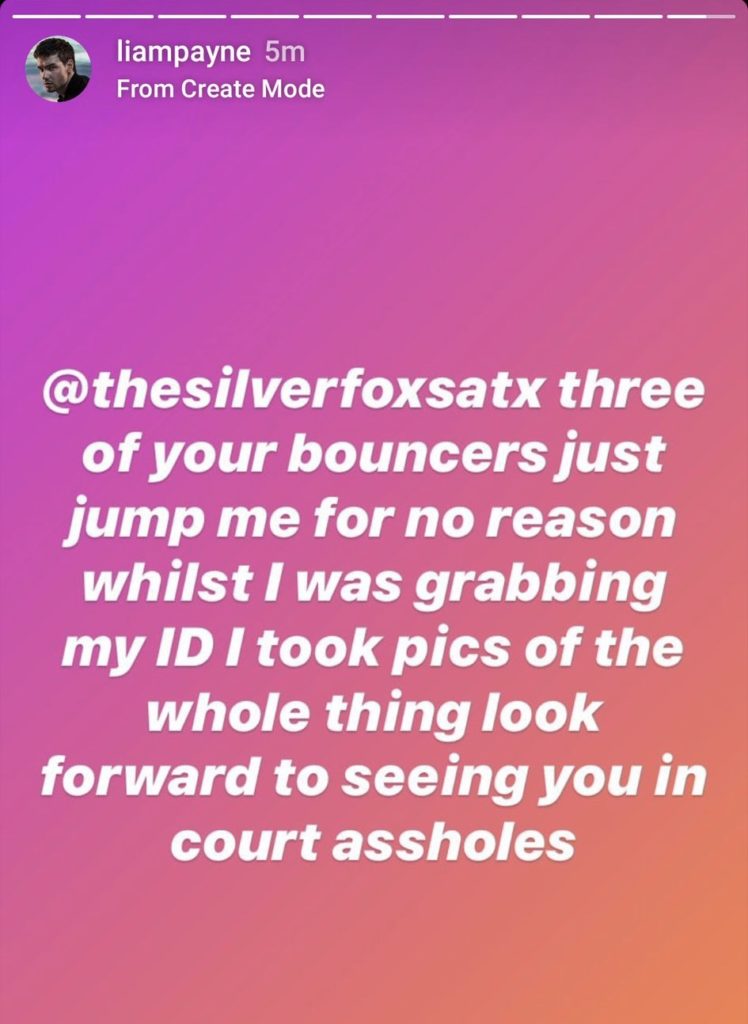 In the video, Liam can be seen wearing a white shirt, he was held back by many people as he argued with a bouncer. He is also heard, "Don't f***ing push me again. I swear to God I'll lay your a** out."
Liam also took to Instagram to address the brawl but kept things light as she shared a cute picture with Maya. Payne wrote, "Well rested and ready to get back to work after a great little Texas getaway good food, good times and good people… still didn't get a cowboy hat though why can't I have nice things."
Check out the photo below:
Liam's long-delayed debut album "LP1" finally drops on December 6th.
Also Read: Capital FM Jingle Bell Ball announces line up with Liam Payne, Sam Smith