Supreme Court to Gujarat: What are you doing on lions' deaths?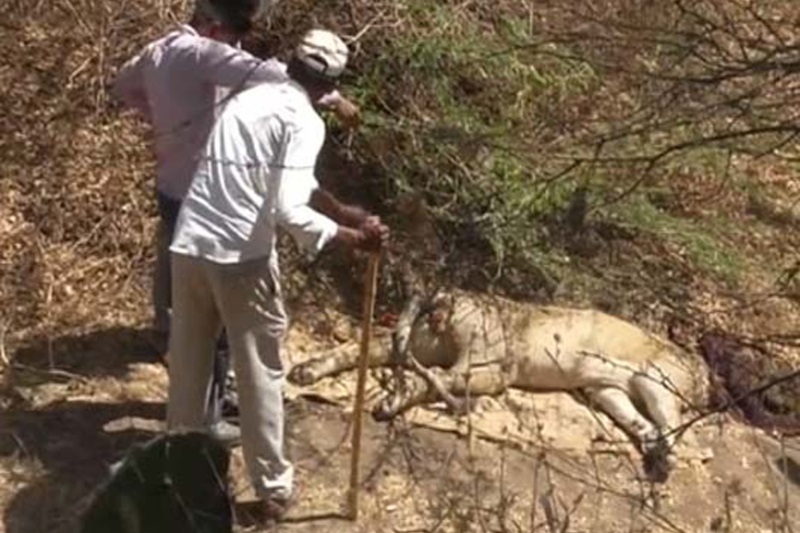 The Gir forest in Gujarat is tense following the death of 23 lions in last three weeks. Eleven of them lost lives owing to a mixture of virus and protozoal infection, according to the state government. Three lions out of 36, at present being observed by the Forest Department, are said to critical.
The Supreme Court has taken the matter seriously with lions dying one after another and sought the state government's future course of action. "What are you doing on the issue of lions? It is very serious," the top court asked as quoted by the NDTV.
"Today, we are faced with a peculiar problem. Lions are dying. There seems to be some kind of virus. We do not know. It is coming in newspapers. You find it out," Justice Madan B Lokur -headed bench told Additional Solicitor General (ASG) ANS Nadkarni, who appeared for the central government.
"If there is any kind of virus infection, all lions will be wiped out from the area," said advocate Ritwick Dutta told the bench. The bench was hearing a matter related to the re-introduction of cheetahs from African nation Namibia to India.
According to Dutta, there was a fear of epidemic spreading among other animals considering the way these lions have lost their lives. On the contrary, the forest department maintained that the reason for deaths are the injuries caused by fighting among themselves.
Altogether 12 lions, who were already sick and were shifted to a rescue centre, have lost their lives in the last three weeks, which took the toll to 23. Going by census done in 2015, Gir forest houses 523 lions, among which 109 are male, 201 are female, 140 cubs and 73 sub-adults.
ALSO READ: Gujarat: 23 lions dead in Gir Sanctuary in a month