Indian captain Virat Kohli asserts his dis-involvement in squad selection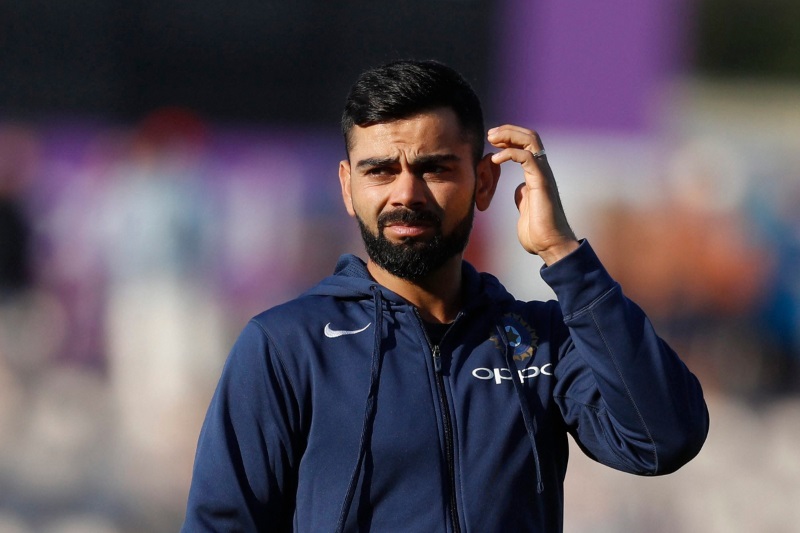 Indian captain Virat Kohli asserted that it was not his job to select the squad or make comments on the selection criteria of the team.
"Selectors have already spoken about it and it is not my place to say. There are selectors doing their job. You can conveniently merge everything and make it a circle where everyone is doing their job and not focusing on what people are saying on the outside," said the captain in his interaction with reporters ahead of the first Test match against the West Indies in Rajkot.
Kohli's comments come after Karun Nair's controversial snub from the Test team. The right-hander didn't get a game in the Test series during India's tour of England and was replaced by Hanuma Vihari, who wasn't a part of the initial squad that was announced earlier. Vihari got to play the fifth Test match as well and has even made it to the two-match Test series against the Windies.
Also Read: Young batting sensation Prithvi Shaw set to make his debut against West Indies
Added Kohli, "If a person has spoken about it already, it should not be brought in here again. The chief selector has already spoken to the player of what I know. I don't think I need to comment on that. Selection is not my job. As a team, we are doing what we are supposed to. Everyone should be aware of their respective jobs."
The 29-year-old Kohli, who was rested from the Indian team that won the Asia Cup in the UAE further said that all decisions aren't made from "one place".
"People should also realise that it is not a joint thing everywhere. That is the confusion right now where people are combining everything and thinking everything is happening from one place which is not true," he said.
Image Source: mykhel