After ravaging Jaipur, Swarms of Crop Eating Locusts enter Maharashtra
Huge Swarms Of Crop-Eating Locusts Enter Maharashtra, all set to enter Mumbai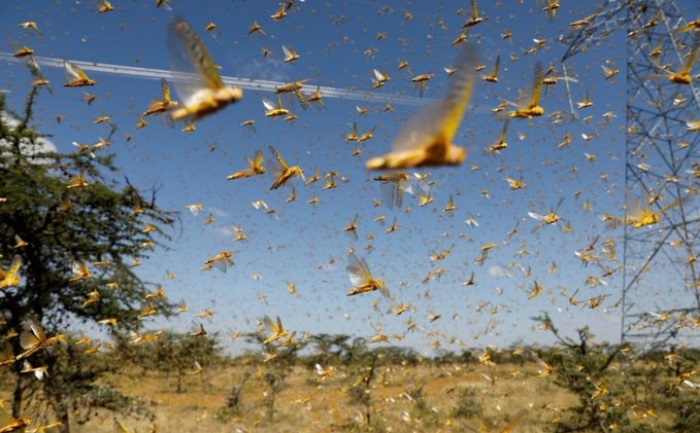 Amidst the challenging times of pandemic virus, the government is now fighting an attack of dangerous crop-eating desert locusts. After ravaging crops and vegetation in Rajasthan they have now reached Maharashtra. Three districts of Maharashtra were under attack on Tuesday as a swarm of locusts entered the state. The last invasion had taken place almost 17 years ago.
A swarm of desert locusts flew across Vidarbha's Amravati, Wardha, and Nagpur. But as the sowing season is still a fortnight away major food crops are not under threat. The worst affected are the vegetable farms and orchards. Reportedly the district and agriculture department personnel in Maharashtra have initiated chemical spraying on crops and vegetation to save them from the migratory pests.
Joint director of agriculture Ravindra Bhosale told PTI, "The swarm of desert locusts entered the state from Amravati district. It then went to Wardha and now it is in Nagpur's Katol tehsil. "
Locusts entered India through Rajasthan on April 11 from Pakistan. They soon entered some residential areas of the Jaipur city. After Rajasthan, four other states – Madhya Pradesh, Haryana, Gujarat, and Punjab have reported being worst-hit by the migrating pests. Uttar Pradesh too is hit by swarms of desert locusts. Karnataka that shares a border with Maharashtra has also issued an alert against the pests.
According to the Food and Agriculture Organisation (FAO), the desert locust is considered the most dangerous of all migratory pest species in the world. It threatens livelihoods, food security, and economic development.
Also Read: Swarms of locusts enter Jaipur residential localities