COVID-19 Pandemic: Maharashtra seeks doctors and nurses from Kerala
Maharashtra requests 50 specialist doctors, 100 nurses from Kerala for Mumbai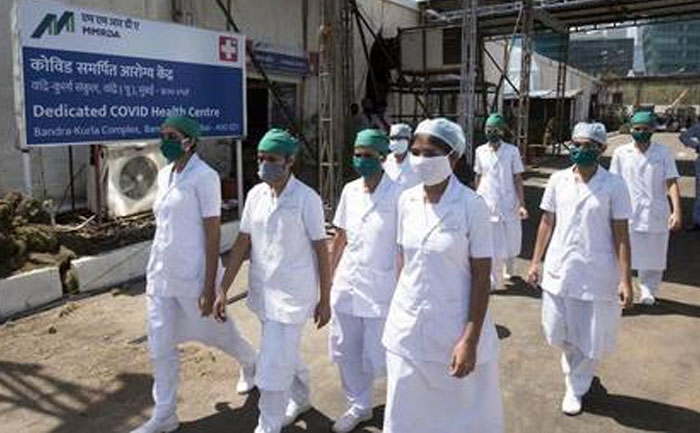 The COVID-19 Pandemic is on a surge in India with the tally rising to 1,38,845 on Monday. Of these 77,103 are active, while 57,720 patients have been discharged. The death toll stands at 4021. India now has the 10th highest number of confirmed cases worldwide. Maharastra is facing the maximum brunt with more than 50,000 cases. 30,542cases have been reported in Mumbai alone.
Though the cases are on a rise in Maharashtra, the state is facing an acute shortage of medical practitioners. Maharashtra has roughly 1.5 lakh nurses in both the private and public sectors. Officials said they will need more as the cases are on a rise in the state. Therefore the government has requested the Kerala government to send 50 specialist doctors and 100 nurses on a temporary basis at the earliest to Maharashtra.
In a letter sent by the Directorate of Medical Education and Research (DMER) to Kerala Health Minister K K Shailaja on Saturday, the government has asked for recruitment of these doctors and nurses on a "temporary basis".
The Maharashtra government has offered to make a monthly payment of Rs 80,000 to MBBS doctors and Rs 2,00,0000 to MD/MS specialists. A payment of Rs 30,000 per month will be given to trained nursing staff which includes physicians, intensivists, etc. Moreover, the state government shall also provide accommodation, meals, medicines, and personal protective equipment (PPE) for medical practitioners.
Brihanmumbai Municipal Corporation (BMC) has also reached out to an association of nurses in Kerala. They are also seeking to appoint nursing staff in civic hospitals.
Also Read: COVID-19 Pandemic: India among top 10 worst-hit countries