Love Sonia review: The film is high on social awareness but it is soul-disturbing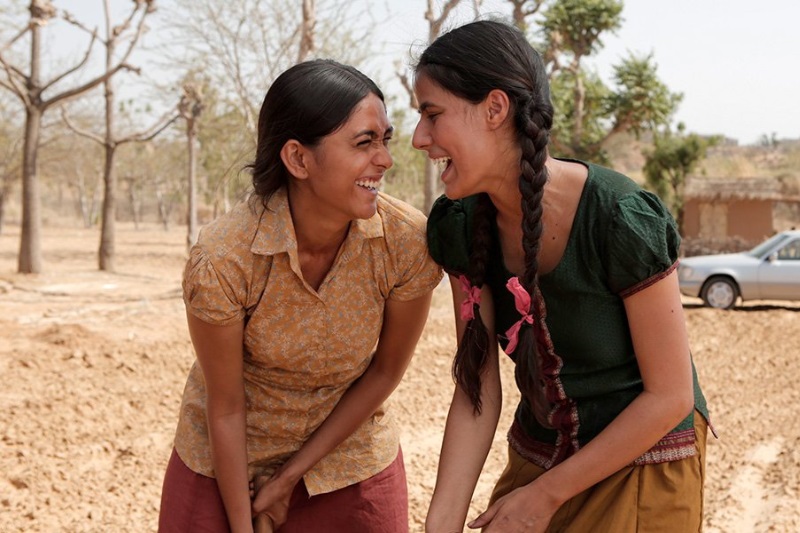 Cast: Mrunal Thakur, Riya Sisodiya, Freida Pinto, Demi Moore, Manoj Bajpayee, Richa Chadda, Anupam Kher, Adil Hussain, Rajkummar Rao, Sai Tamhankar
Director: Tabrez Noorani
Mrunal Thakur is one of the most amazing actors and considering that this is her debut film, it deserves to go down in history. The trailer itself was hard-hitting and shook you to the core. The film opens in a drought-ridden village which is identified solely as '1400 km north of Mumbai'.  The  film potrays the gruesome reality of human-trafficking in the most crude way possible.
The scenes may be disturbing at times but they wrench your hearts and will actually make you think. For some of us, who don't understand the reality that sex-workers around the world go through.  As per the story, Shiva (Adil Hussain), a farmer, sells one of his daughter Preeti (Riya Sisodiya) to an opportunist moneylender (Anupam Kher). His other daughter Sonia (Mrunal Thakur) sets out on a journey to rescue her sister but gets trapped in the labyrinth of sex trade herself.  The visuals go extremely well with the theme of the film.
Another very applaudable performance is that of Manoj Bajpayee who plays the role of cold-blooded brothel owner Baabu Bhai. You may hate his character but that's what his character actually demands.
The film is based on real incidents and it may fall short at places but is very informative and it portrays a hard-to-swallow reality in a very genuine way.
Also read: Mrunal Thakur on 'Love Sonia': My role gripped me to an extent that I started despising male touch