Loveyatri movie review: Aayush Sharma, Warina Hussain are clueless lovebirds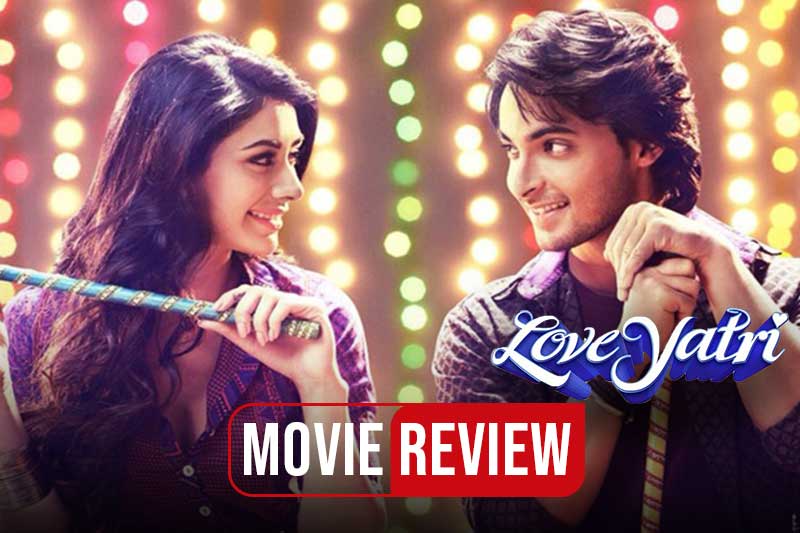 Cast: Aayush Sharma, Warina Hussain, Arbaaz Khan, Sohail Khan, Ram Kapoor, Ronit Roy, Pratik Gandhi and Sajeel Parekh
Director: Abhiraj Minawala
Rating: 1/5
It's the ratri(night) before Navratri and Sushrat (Aayush Sharma) aka Susu's ready to celebrate the festival. He is described as ambitionless, Sushrat plans to run a garba academy. Enters Michelle (Warina Hussain) is a B-school topper in London and is set to earn a package of Rs 75 lakh. There is a world of difference between them, and yet, no points for guessing, they fall in love during Navratri. The way Aayush woos her, the way their romance prospers, the way Warina's dad scolds him, the way his heart breaks – everything is predictable.
His friends – Rocket and Negative – are more realistic about the upcoming nine nights of revelry. They want to fall in love every half an hour and be heartbroken every hour. Susu's mama (uncle), played by Ram Kapoor, a full-time garment salesman and a seasonal singer, is also Susu's love guru and he believes his nephew's life is going to change this Navratri. His love notes include euphisms like love is like a SIM card – it fits in to all phones irrespective of brand or cost.
The large garba get-togethers are the highlight of director Abhiraj Minawala's Loveyatri. Richly decorated sets, vibrant costumes and energetic dancing serve as the backdrop for Susu and Michelle's fledgling love story. But every good old-fashioned Bollywood love story needs an equally old-school villain. With Ronit playing the laundry service-owning patriarch, you know he is going to throw a spanner into Susu's love story.
Now, from the backdrop of the Navratri festival in Vadodara, the action later shifts to the banks of the River Thames in London. Niren Bhatt's script is old wine in recycled bottles, just with a new faces and a new setting.
Talking about performances, Aayush Sharma friends, Rocket and Negative played by  Pratik Gandhi and Sajeel Parekh deliver a performance which is way better than Aayush Sharma's. Aayush Sharma  holds one blank expression for as long as needed in the scene.  Hussain too is bland, and this almost works in their favour as a newbie onscreen couple.
At one point in the second half, the hero says what the audience begins to feel 15 minutes into the film. "Sab kuch is wrong… Iss mein se kuch bhi nahin hona chahiye tha(Everything is wrong, none of this should have happened)," he says after enumerating all that has transpired between him and Michelle. If only the realization had dawned upon the makers of LoveYatri before they made the film, we would have been spared the pain of sitting through it.
Also read: New poster: Salman Khan's Loveratri is now Loveyatri