LPG Domestic Cylinder Price Hiked by Rs 15. Check New Rates
LPG Domestic Cylinder Price Hiked by Rs 15, Fourth Increase in 2 Months. Check New Rates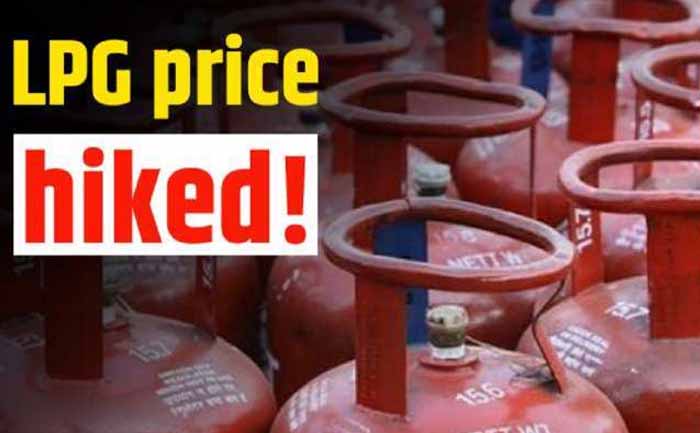 The common man is hit by another price hike after Petrol and Diesel. Ahead of the festive season the price of LPG domestic gas cylinder too has been hiked. The price of the domestic cylinders has been hiked by Rs.15 across the country. This is the fourth straight increase in LPG cylinder price in less than two months.
The state-run oil mammoths – Indian Oil Corporation, Bharat Petroleum Corporation and Hindustan Petroleum Corporation – announced that these prices will take effect from October 6.
ANI tweeted,
Petroleum companies have increased the price of domestic LPG cylinders by Rs 15. The price of a non-subsidized 14.2 kg cylinder in Delhi is now Rs 899.50. The new rate of 5kg cylinder is now Rs 502. The new rates are effective from today. pic.twitter.com/nQqtgdOq7q

— ANI (@ANI) October 6, 2021
The rate of 14.2 kg domestic non-subsidized LPG cylinders in Delhi is now Rs 899.50. The 5 kg of the cylinder will cost Rs 502. In Mumbai, the domestic gas cylinder will now cost the consumers Rs. 899.50. In Chennai, a 14.5 kg cooking gas will be priced at Rs 915.50. In Kolkata, the LPG cylinder will be available at Rs 926. It is the highest compared to the other metro cities of India.
The price of an LPG gas cylinder is calculated based on the import parity price (IPP). The IPP is based on the LPG price in the international market. Saudi Aramco's LPG price, includes the FOB price, ocean freight, insurance, customs duties, port dues, GST, excise duty and Freight charges.
LPG cylinder prices also change from one state to another depending on the state-wise taxes.
Also Read: LPG Cylinder Rate: Cooking Gas Price Slashed By Rs.10 From April