Luis Norton De Matos resigns as Indian Arrows Coach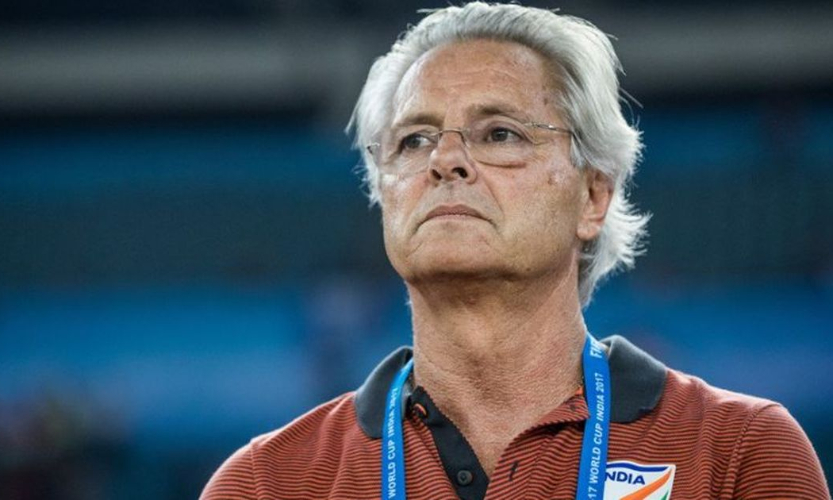 Luis Norton De Matos stepped down from his position as head coach of Indian Arrows and the developmental team of All India Football Federation (AIFF), citing personal reasons on Wednesday. He cited personal reasons in taking this significant decision.
The former Portugal footballer, Luis Norton de Matos coached India in the U-17 World cup. He expressed his incapacity to continue due to the requisite of personal duty as well as the gruesome knee injury.
Also read: England outspin India to clinch three match ODI series 2-1
"Certain personal reasons, chiefly the health-related issues of my parents have made it difficult for me to continue in the position of Head Coach, Indian Arrows and stay far away from Europe for the entire season. Hence, with deep regret, I have decided to step down as the Head Coach of the Indian Arrows, India's U-19 National team. I like to thank AIFF for providing me with the opportunity to work with the National youth team. I thank my staff, my players and wish them the best in their careers. Once my personal issues settle down I shall be more than happy to contribute in the future as and when I can. I have deep affection and love towards India & Indian Football & wish AIFF good luck for future," Luis Norton De Matos said in the letter.
General Secretary of Aiff, Kushal Das thanked Matos for all his support and contribution to Indian Football.
"On behalf of AIFF, we thank Luis Matos for his guidance, support and contribution to Indian Football. We hope his personal issues including the injury get sorted out soon and wish him and his family all the best and good health," Das said.