Punjab mob lynching: Mob strips, thrashes and humiliates drug peddlers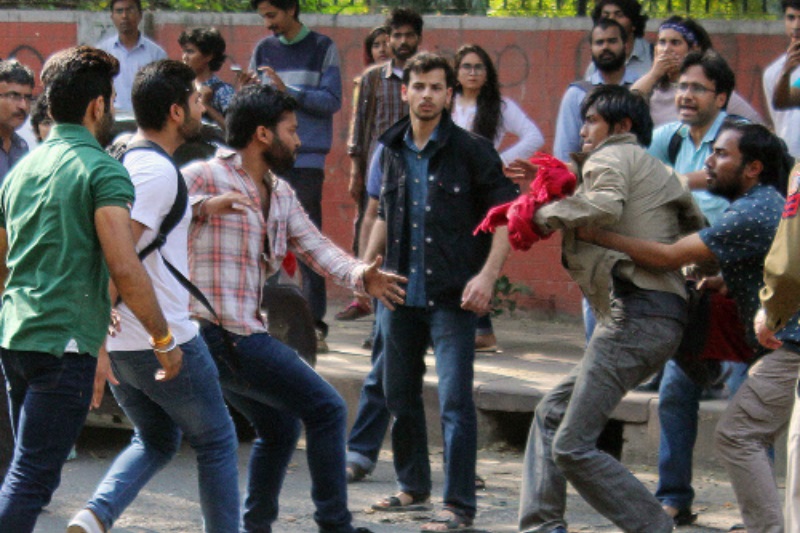 What comes in the wake of mob lynching suspected people to death in various parts of the country, Punjab's mobs turned violent and allegedly stripped and thrashed men they suspected to be drug peddlers.
In the videos accessed in Punjab by Times Now, people can be seen stripping, beating and humiliating alleged drug smugglers. Some of the residents have also reportedly alleged that the police in the region were hand in glove with the alleged drug peddlers and were shielding the smugglers in exchange of money.
Also Read: Zero tolerance policy for mob lynching: Kerala HC Judge
As per reports, around nine to 10 videos from various villages in several districts including Ludhiana, Bhatinda, Amritsar, Tarn Taran and Ferozepur have surfaced online, and have gone viral on social media. Residents of these villages have claimed that they have lost faith in the state police to curb the drugs menace and hence had resorted to taking law into their hands.
The residents, in one of the videos, apparently first gave money to an alleged smuggler and then proceeded to thrash and humiliate him. Earlier this month, the Punjab government had announced its decision to recommend death penalty for drug peddlers and smugglers, the Times of India reported. A cabinet meeting was chaired by Punjab chief minister Captain Amarinder Singh where the decision to make the recommendation to the Centre was taken.
Meanwhile, on Tuesday, the Supreme Court observed that "horrendous acts of mobocracy" cannot be allowed to become the new norm and that no one should be allowed to take law into their own hands. The apex court made these observations while hearing a plea filed against the increasing incidents of mob lynching and violence by vigilante groups across the country.