Monsoon Session: SP lawmaker Ram Gopal Yadav hurls abuse at Parliament premise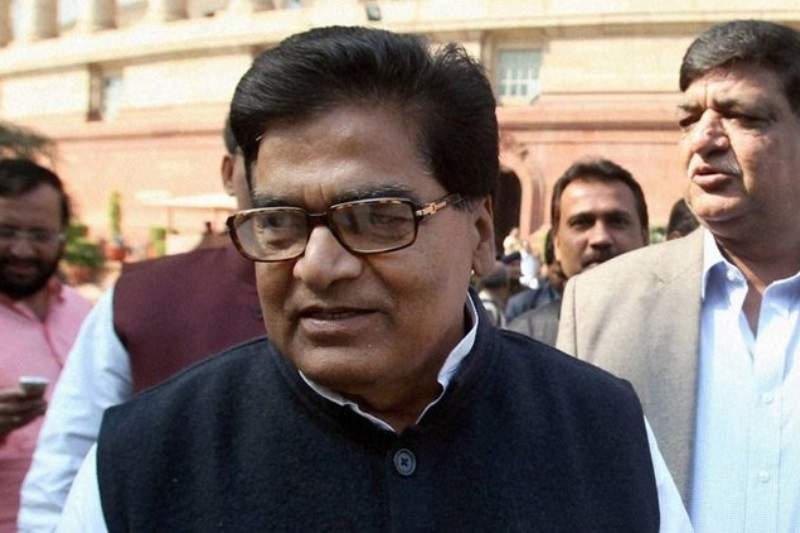 Indian politicians are known worldwide for being the motormouth and misbehaving with the media. Though Indian Constitution allows freedom of speech and expression under Section 19 (1) (a) of the Fundamental Rights, but it looks like they themselves have forgotten to understand that the freedom applies to everyone in the country. On Thursday, Samajwadi Party MP Ram Gopal Yadav was seen abusing a mediaperson when asked his party's stand on  'No-Confidence Motion' in the ongoing Monsoon Session of the Parliament.
The senior leader not only misbehaved with the reporter but used cuss word in the Parliament premise itself.  Walking away and avoiding a television reporter, the Samajwadi Party leader hurled an abuse – 'CHU****". The video was tweeted by ANI.
Though not much of the details are known yet on what action the party would take against him, it is expected that the Akhilesh Yadav's party would come out with a clarification on this by the evening. It is not the first time that the leader from the any party had spoken something irrelevant and derogatory to the mediaperson, earlier instances have been reported too.
But, this comes as a surprise, as the cuss word is coming from a lawmaker himself and that too from the Upper House, who understands that the repercussions of his comments on media. It would be interesting to see the further developments in this issue, as the party has given an indication to support Congress for the 2019 Lok Sabha elections.
Watch the video here:
#WATCH Samajwadi Party MP Ram Gopal Yadav on being asked about party's stand on #NoConfidenceMotion, uses a cuss word. pic.twitter.com/R9AhlU2hhQ

— ANI (@ANI) July 19, 2018
Image Credit: Indian Express