Ma Rainey's Black Bottom: Netflix Unveils Trailer Of Chadwick Boseman's Final Film
Watch Chadwick Boseman in Netflix's First Ma Rainey's Black Bottom Trailer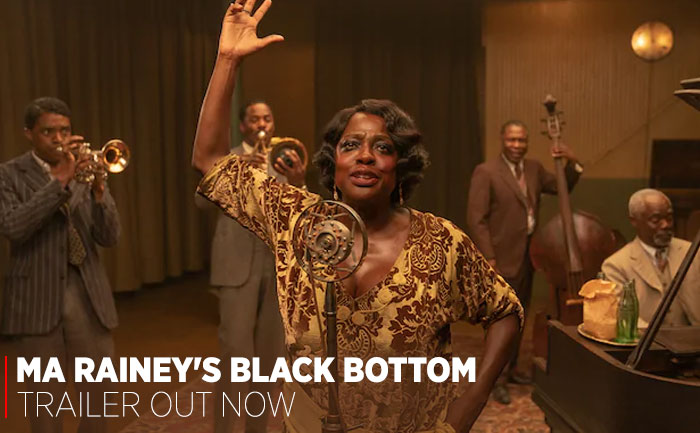 Highly awaited trailer of Black Panther star Chadwick Boseman's last film Ma Rainey's Black Bottom is out. The movie has the actor playing an ambitious trumpeter to Viola Davis' pioneering blues singer. The story is based on August Wilson's award-winning 1984 stage play on the Chicago blues titan. It's the actor's final role before his untimely demise earlier this year.
Watch the first trailer below.
The story of the film is set in 1927 Chicago. It revolves around tension and conflict between Rainey and the white ownership of the clubs where she performed. Chadwick essays the role of trumpeter Levee (Boseman), who wants to stamp his own mark in the music. Rainey and Levee have to fight racism and exploitation. Rainey was one of the first Black professional blues singers to record her performances.
Produced by Denzel Washington, Todd Black and Dany Wolf and written by Ruben Santiago-Hudson, Ma Rainey's Black Bottom is slated for a Netflix release on December 18.
43-year-old Chadwick Boseman, best known for his portrayal of Black Panther passed away on August 28. The actor had stage IV colon cancer that he never revealed to the public. Ma Rainey's Black Bottom is more special for Chadwick fans as it is the actor's last film.
Also Read: Black Panther star Lupita Nyong'o Pens Loving Tribute to Chadwick Boseman