Madhya Pradesh Assembly election 2018: Congress emerges as single largest party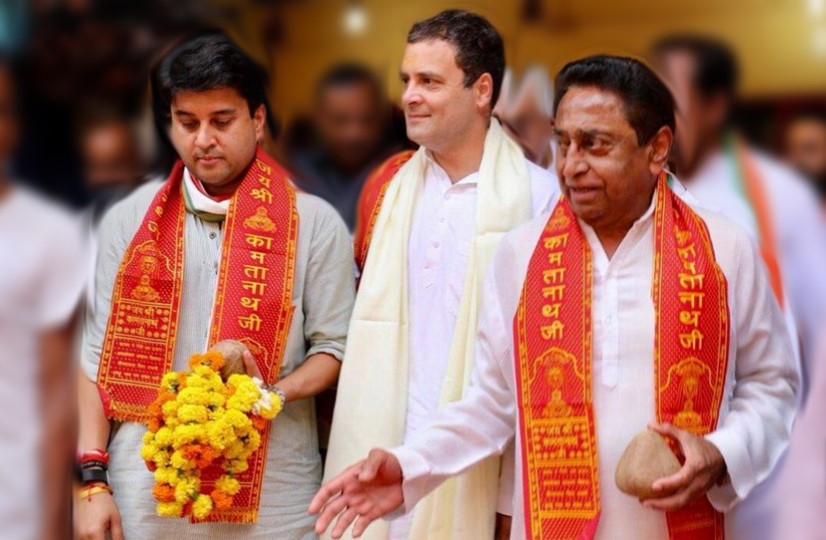 On Wednesday morning, the Election Commission (EC) has announced the results of Madhya Pradesh Assembly elections 2018. The results show that the Congress emerged as the single largest party winning 114 seats. While the BJP has won 109 seats, SP one, BSP two and Independents four seats, respectively.
As witnessed, Tuesday turned out to be a nail-biting battle in Madhya Pradesh Assembly with the Bharatiya Janata Party and the Congress taking turns to overtake each other. Early in the countings, it was seens that Congress crossed the half-way mark of 116 as the BJP trailed but soon after the saffron party bounced back and crossed the magic number for a short while. Through our the day, both the BJP and the Congress hovered around the half-way mark. Even though the exit polls had already predicted a close race between the Congress and the BJP, the leaders from both parties have routinely claimed their respective victories while the counting was going on. Chief Minister Shivraj Singh Chouhan, called himself the 'biggest surveyor' and claimed a win for the BJP while senior Congress leader Kamal Nath had asserted that his party would get at least 140 seats and oust the saffron party.
If BJP would have won again, then Shivraj would have been BJP's CM candidate, the Congress has not yet declared its chief ministerial candidate. The party has maintained that the party will take the decision after results of the elections are declared. Apparently, party veterans Kamal Nath and Jyotiraditya Scindia are being seen as strong contenders for the top post.
Meanwhile, Congress leaders AK Antony and Mallikarjun Kharge were appointed as observers for Madhya Pradesh and Chhattisgarh, respectively.
on the other hand, Rahul Gandhi had addressed 22 public rallies and took part in about a dozen road shows. Kamal Nath- State unit Congress president had addressed over 60 public meetings. Whereas Jyotiraditya Scindia addressed 110 public meetings and participated in 12 road shows in 15 days preceding polling.
Also read: We accept people's mandate with humility: PM Narendra Modi on election results