Virat Kohli's messages made Vinod Rai work for Anil Kumble's dismissal as head coach: Diana Edulji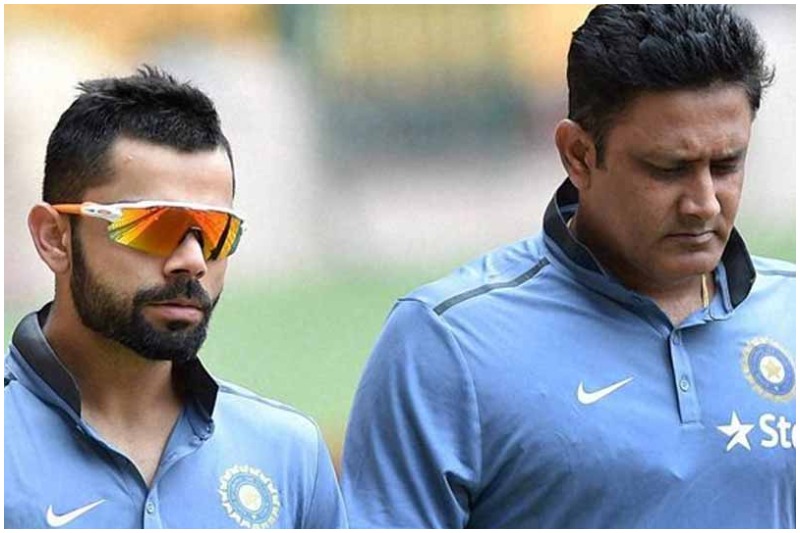 The Virat Kohli-Anil Kumble saga that had made headlines a year ago has found yet another revelation as Committee of Administrators (CoA) member Diana Edulji allegedly stated that it was Virat Kohli's text messages to BCCI CEO Rahul Johri that led that chief Vinod Rai to act in the direction of Anil Kumble's departure as head coach.
Rai said that there were no emails sent regarding the men who stated their preferences for the coach, unlike the women's team where T20 skipper Harmanpreet Kaur and deputy Smriti Mandhana have made appeals to the BCCI for the re-appointment of Ramesh Powar as head coach.
Edulji in response hit back in an email to Rai where she stated, "I see nothing wrong in Women Cricketers writing emails reg the Coach. They were truthful in expressing their views, unlike Virat who frequently sent SMS's to the CEO [Rahul Johri] on which you acted and there was a change in the coach.
"There also I had objected and my dissent is recorded when the timelines were extended for someone to apply as he didn't apply in time."
She further added that the entire saga that hit Indian cricket last year made Kumble look like a villain.
"Kumble, a legend in his own right, was subjected to loss of face and made to look like a villain. He was gracious enough to move on for which I respect him. There also rules were broken and I had raised objections back then," read her email.
The former women's cricketer said the choices of Kaur and Mandhana must be taken into account, similar to what was done in case of the men's team when Kohli's choice in Ravi Shastri was given an importance, despite the passing of the deadline day.
Also read: CoA chief Vinod Rai dismisses Diana Edulji's call to retain Ramesh Powar as head coach of India women's cricket team
"The Capt and vice Capt have requested their choice, so why can't we respect their choice for this tour till we get clarity on the committee? We can go ahead and continue with the same coach.
"The views of the two senior players must not be ignored. Virat did not accede to Kumble continuing in spite of CAC [Cricket Advisory Committee] saying so. Then why not these 2 players get what they feel is best for the team," she added.
Edulji also made a reference to the fact that the Cricket Advisory Committee (CAC) comprising of Sourav Ganguly, Sachin Tendulkar and VVS Laxman, who were tasked with the job of appointing the Indian men's coach had stated that they needed some more time.
"I would like to state that the CAC said they would have liked more time. We should give them the time and define their role better. "The applications we received can be kept in abeyance. So, one tour can be taken care of,"her email read.
Image credit-NDTV Sports