BBMA 2019: Madonna on preparing performance with Maluma and upcoming album Madame X
Madonna spoke about her preparations for performance with Maluma at BBMA 2019.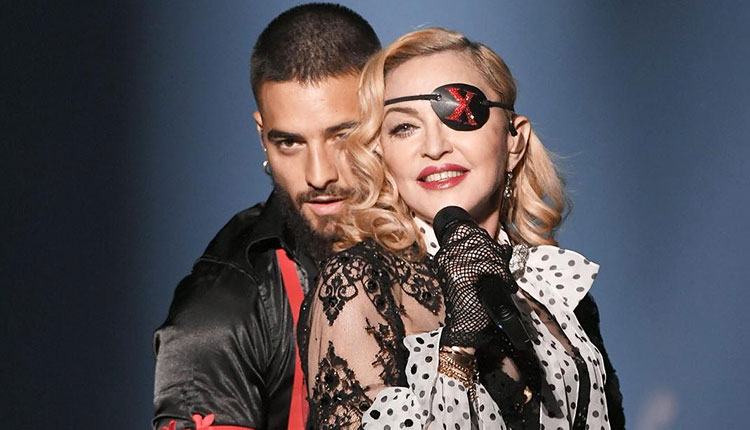 Billboard Music Awards 2019 was held at MGM Grand Arena in Las Vegas on May 1 and it saw the presence of many celebrities. From Taylor Swift, Drake, Cardi B to Madonna, many artists turned up for the event. While talking to Billboard's Keith Caulfield backstage, Madonna spoke about her preparations for her performance with Maluma at the Billboard Music Awards. Also, she spoke about her new album Madame X and from where she got inspiration for the title.
Madonna and Maluma performed on Medellin, their collaborative song. The singer said that she started rehearsing many months ago. She also told about how she joined forces with Swae Lee on the song Crave. Madonna said that it was one of the first songs she had written but she put it on hold when she started working with other musicians in Lisbon.
Madonna said that when she listened to it again, she thought she needs to sing with a man on the song cause it's a song about desire and longing. The Queen of Pop said, "I liked the tone of his voice, so I asked him to be on it with me."
"I had no idea how many songs I was gonna end up with. The record was born in Lisbon…originally, I'd worked with a lot of Portuguese musicians, and sang several songs in Portuguese, and then it kind of expanded to different countries, to Brazil, to Colombia, and then interspersed working with Mirwais, the French producer, so the song kind of, it's really a global album."
Madame X is Madonna's upcoming fourteenth studio album and is scheduled on release on June 14 this year. The singer said that she kept this title as it was a name given to her when she was 19-year-old.
Also Read: 2019 Billboard Music Awards: The Best And The Worst Dressed Celebrities