Maharashtra: 12,207 New Covid Cases, 393 Deaths In 24 Hours
Maharashtra Records 12,207 New Cases, 393 Deaths; Mumbai Daily Tally Above 650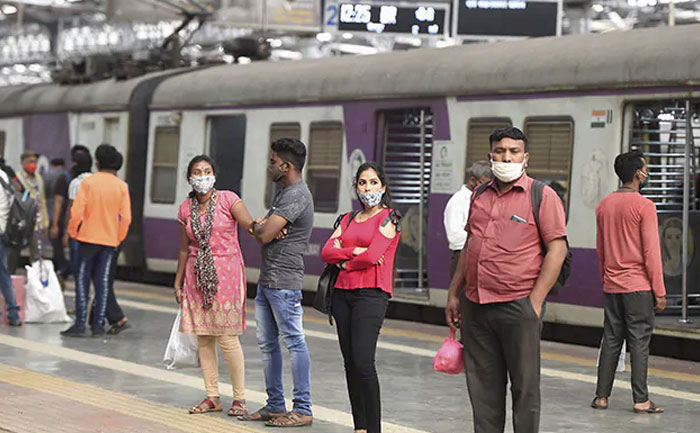 Maharashtra has reported an increase in Covid-19 cases in the last 24 hours on Thursday. The state has registered 12,207 new Covid cases and 393 deaths in a day. The state's infection tally now stands a 58,76,087 and the death toll to 1,03,748. The number of cases in Maharashtra had dipped in the past few days. But Thursday's tally is slightly higher.
Maharashtra reports 12,207 new #COVID19 cases, 11,449 discharges, and 393 deaths in the last 24 hours.

Active cases 1,60,693
Case tally 58,76,087
Death toll 1,03,748
Total recovered cases 56,08,753 pic.twitter.com/HvdCnq6uYi

— ANI (@ANI) June 10, 2021
Maharashtra has 58,76,087 Positive cases, the death toll stands at 1,03,748. The state has recorded 56,08,753 recoveries.
#CoronavirusUpdates
10th June, 6:00pm

Positive Pts. (24 hrs) – 660

Discharged Pts. (24 hrs) – 768
Total Recovered Pts. – 6,81,288
Overall Recovery Rate – 95%

Total Active Pts. – 15,811

Doubling Rate – 566 Days
Growth Rate ( 3June – 9 June) – 0.12%#NaToCorona

— माझी Mumbai, आपली BMC (@mybmc) June 10, 2021
On the other hand, Mumbai has reported a decline in active cases and death. The island city has reported 660 cases on Thursday as against 788 cases on Wednesday. The daily death rate stood at 22 on Thursday. In Mumbai, 768 Covid positive patients got discharged and 6,81,288 have recovered. The overall recovery rate of Mumbai stands at 95%. The active patients' caseload in Mumbai stood at 15,811 as of June 10, whereas 15,122 covid-infected patients have died to date.
India has reported 91,702 new cases of Covid-19, taking the infection tally to 2,92,74,823. The death toll from Covid-19 climbed to 3,63,079. 1,34,580 patients recovered in the last 24 hours, taking the total recoveries to 2,77,90,073, according to the Union Health Ministry data updated on Friday morning.
Also Read: Mumbai Rains: Waterlogging Woes As Heavy Rainfall Lashes City