Maharashtra CM Uddhav Thackeray Announces Closure Of Workplaces Till March 31
The decision is applicable to Mumbai, MMR Region, Pune, Pimpri Chinchwad and Nagpur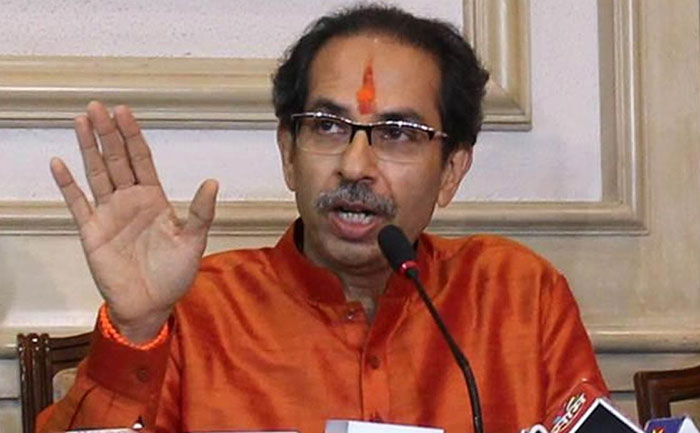 Maharashtra chief minister Uddhav Balasaheb Thackeray has announced that from midnight today all workplaces will remain closed till March 31st due to the coronavirus outbreak. This decision is applicable to Mumbai, MMR Region, Pune, Pimpri Chinchwad and Nagpur. The initiative has been taken to restrict the movement of people through the city to prevent spreading the COVID-19 disease in the state.
In addition, the chief minister has also announced that government offices in Maharashtra will operate at 25 percent attendance. Only essential services will be operational during this time period. Maharashtra CM Thackeray also said that his administration will not stop bus and train services to curb the coronavirus pandemic. The government urged people to cut down on non-essential travel. Indian PM Narendra Modi also expressed similar sentiments during his nation address on Thursday.
The news was announced through twitter. Aaditya Thackeray wrote, "CM Uddhav Thackeray announces that from this Midnight, all workplaces will remain closed till 31st March. This is applicable in Mumbai, MMR Region, Pune, Pimpri Chinchwad and Nagpur. Govt offices to operate at 25% attendance."
Maharashtra has been one of the worst hit states in the novel coronavirus outbreak that leads to COVID-19. So far, the state has 52 cases of the virus with 5 patients reportedly on the road to recovery.
The CM also said the state government is receiving good response from the public. In addition, he assured the public  that the administration is taking all steps to tackle the situation.
The cases of coronavirus are increasing rapidly across the world with the count crossing 245,749 globally. India currently has an estimated 195 cases.
ALSO READ: Covid-19 Pandemic: India On Stage 2 Of Coronavirus Outbreak, Know What It Means