Maharashtra Govt Formation: Governor recommends President Rule, Sena protests
Maharashtra Government Formation: Shiv Sena moves Supreme Court against Governor's recommendation of President's Rule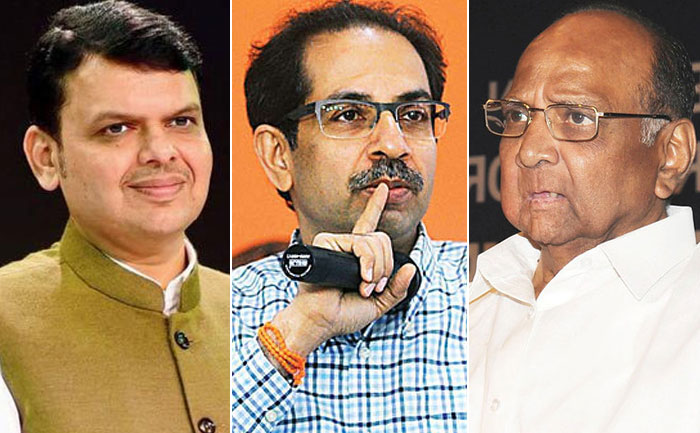 Maharashtra Governor Bhagat Singh Koshyari has recommended the imposition of President's rule in the state. This happens a day after the Governor had asked the Sharad Pawar-led NCP whether it can form the government. The NCP was given time till 8.30 pm today.
Check out the statement shared by the Governor on social media here,
Raj Bhavan Press Release 12.11.2019 3.16 PM pic.twitter.com/qmlQA6ghBR

— Governor of Maharashtra (@maha_governor) November 12, 2019
Koshiyari had last evening invited NCP to stake a claim after Shiv Sena failed to come up with numbers. The NCP is currently in talks with the Congress and they were supposed to meet the governor in the evening.
The Shiv Sena has approached the Supreme Court seeking urgent hearing against Governor BS Koshyari's decision to not extend the deadline given to the party to prove they have the numbers to form the government. Shiv Sena says that Governor wrongfully declined to give 3 days requested by them. They are also against Koshyari's decision to apply President rule in the state.
As reported by Indian Express, The Union Cabinet is meeting shortly to discuss the political situation in Maharashtra after Koshyari's letter.
The BJP had emerged as the single-largest party with 105 seats post the October 24-Assembly elections. They were to form the government with Shiv Sena. But did not stake a claim after ally Sena denied support. Sena, with 56 seats in its kitty, was invited next by the Governor but as they could not give the required numbers he had next invited the NCP. With 54 MLAs, the NCP is the third-largest party while Congress has 44 MLAs.
We shall update you with more on this soon.
Also Read: BJP-Shiv Sena finalise alliance for Maharashtra Assembly elections