Maharashtra Records 10,066 New Cases, 163 Deaths In 24 Hours
Maharashtra sees jump in COVID-19 cases records 10,066 new coronavirus cases in 24 hours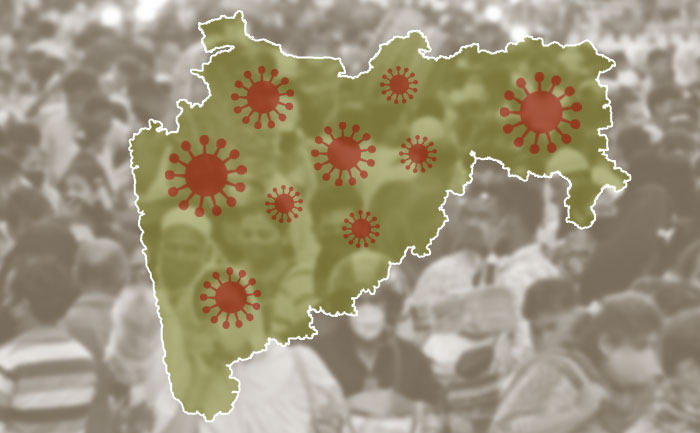 Maharashtra recorded a significant jump in coronavirus cases in the state. It has recorded 10,066 new cases of coronavirus on Wednesday. pushing the state-wide tally to 59,97,587. In the previous 24 hours, the state has also recorded 163 fatalities. The death toll now stands at 119,303.
Coronavirus cases have started an upward march in Maharashtra. This is days after experts had warned about this possibility in view of the public disregard for Covid safety norms.
The capital city of Mumbai reported 864 new cases of Covid-19. The city also reported 23 fresh fatalities. With this, the tally of Covid cases jumped to 7,23,324, while the death toll increased to 15,338.
The rise in cases is a matter of concern as a new variant of the Delta strain has surfaced in India. The AY.1 or Delhi Plus strain is a mutation of the Delta strain, that drove the second wave of the virus in the country. So far, the strain has been seen in parts of Kerala and Madhya Pradesh, and Maharashtra.
Maharashtra's Health Minister Tope has confirmed that cases of Delta Plus strain have been found in Maharashtra's Ratnagiri and Jalgaon. He added that officials have been directed to collect 100 samples from every district for genome sequence
The Centre has asked the states to take "immediate containment steps"
Also Read Delta Plus Variant: Maharashtra, Kerala, Karnataka and other regions report increasing cases