Mahesh Bhatt's 70 birthday: Pooja Bhatt and Alia Bhatt to feature in his directorial Sadak 2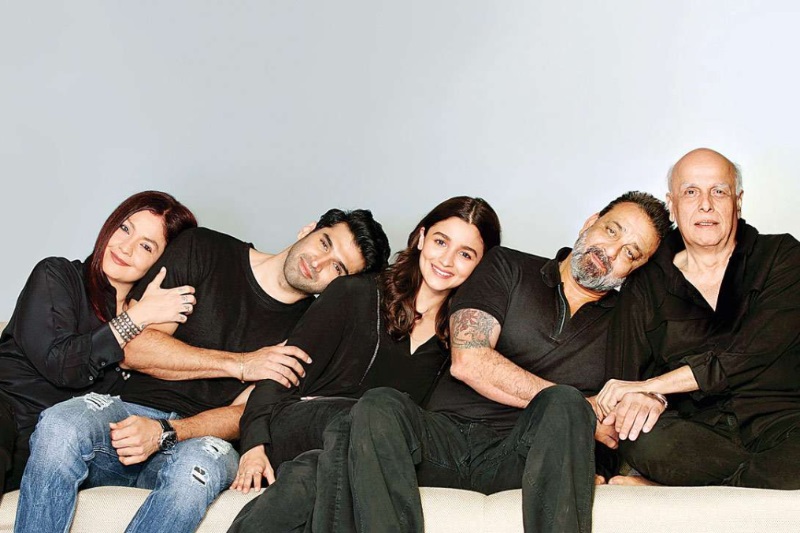 Mahesh Bhatt is making a directorial comeback with the sequel of Sadak which will feature Alia Bhatt, Pooja Bhatt, Aditya Roy Kapoor and Sanjay Dutt. The film is special on various levels as Mahesh Bhatt and Alia Bhatt will be working together for the first time and this is also the first time when Alia will share screen space with her sister, Pooja Bhatt.
Today, also happens to be Mahesh Bhatt's 70th birthday and so DNA quoted him saying, "As I step into the sunset years of my life, the last act, there's something that has happened to me. Never in my wildest dreams did I think that I will ever hear the words — a Mahesh Bhatt film — mentioned around me again. Alia used to say, 'Papa, make a film'. And I would tell her that I am like an extinct volcano. But then, suddenly one day, the volcano was rumbling. You know, they say that autumn is another spring, so as I go into my autumn years, it's the process of what is called decomposition or decay, that too is a way of life."
It's a dream come true for Alia who took to social media to post a short video and captioned it saying, "Sadak 2 – A Mahesh Bhatt Film ❤️ @maheshfilm @poojab1972 @duttsanjay#adityaroykapoor." Pooja Bhatt too shared the same video and wrote, "And he's back… Older,more wise,truer,more kind.. to breathe new life into all of our souls & to breathe more soul into all of our lives. I thought birthdays were about receiving presents Pops… and there you go and turn even that on it's head by giving us a gift instead.. the gift of Sadak2 and the privilege of being directed by you. Shukriya.. I love you! ❤️❤️ ".
She also wished her father and wrote,"Dear Daddy, On your 70th Birthday you have given me the greatest present I could ask and dream for. You are directing me! Sadak 2 is a dream come true.. What I thought will never be possible you have made possible. Thank you daddy from the bottom of my heart, soul and bones.This will be a journey of discovery.. Of life, movies, feeling and most of all.. Of a father and daughter. I love you my not-so-old man! Happy Birthday."
Pooja Bhatt describes the film as a homecoming of sorts. The daily quotes her saying, "This is not just a film," she says. "I meet people from various spheres of life who tell me that your father has changed our lives. Not just as a filmmaker, but also because of the man that he is. He has done that by saying things and sharing his frailties. I am amazed at how he, in such a limited amount of time, has been able to leave such a lasting impression on people. I feel the reason they feel so intimate with him is due to the movies that he has made and how he has laid himself bare. One of the things that Sanju and I always talk about is that the magic of working with him was not always what happened in front of the camera, but it was about what happened in between shots when the camera was not rolling," she concludes.
The film, Sadak 2 will release in 2020.
Also read: Watch: After Akshay Kumar, Alia Bhatt and Aditya Roy Kapoor take up the Sui Dhaaga challenge