Bigg Boss 13: Mahira Sharma gets into a fight with Vishal Aditya Singh's brother Kunal
In the latest episode, Mahira Sharma and Vishal Aditya Singh's brother Kunal got into a BIG fight, after he drags in her father's name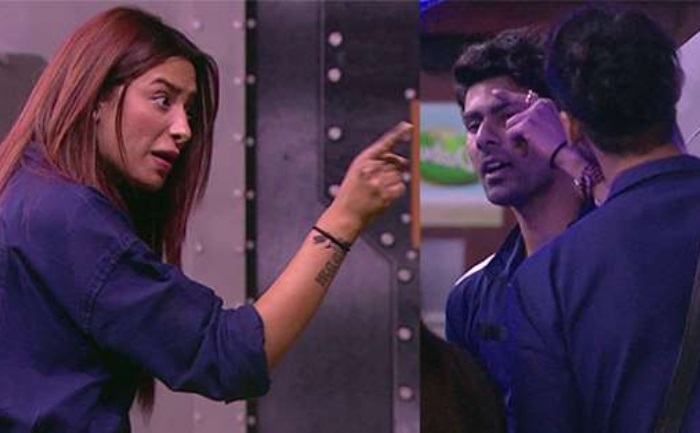 The enthusiasm level is developing as the date of the finale of 'Bigg Boss 13′ is nearing. This season has seen lots of arguments and discussions and as now the dear ones of the participants are inside the house, the fights have multiplied. Last night, we witnessed a fight between Mahira Sharma and Vishal Aditya Singh's brother Kunal.
In the video, we see that during the captaincy task the contestants are holding their individual lockers while Mahira tells Vishal Aditya Singh's brother Kunal that he cannot break Bigg Boss's property and if he breaks anything they will break him and send him home. Shehnaaz Gill's brother Shehbaz then tells Mahira that she cannot speak to Kunal like that.
Later, Vishal and his brother Kunal told Mahira to not misbehave. He even calls her 'badtameez' and she gives them back by calling them 'wahiyat log.' Kunal told her during an argument, "Apne papa ko bolna" To which, she again exploded out in rage and asked them not to drag family in a fight. Vishal also stops his brother from dragging her father into the argument.
Mahira's brother Aakash Sharma also hopped in and asked Kunal about why he dragged their father's name. She threatens Vishal's brother to not make such remarks just to be seen on the show. Kunal once again made a rude gesture towards her and Mahira goes towards him and asks him to repeat what he did. In the end, the duo ends up apologizing to each other.
Watch the video:
To know what happens further, watch Bigg Boss 13 Mon-Fri, 10:30 PM & Sat-Sun, 9 PM only on Colors TV and watch all the episodes of Bigg Boss 13 on Voot App anytime, anywhere.