Bigg Boss 13: Madhurima Tuli opens up about her toxic relationship with Vishal Aditya Singh
Ex- contestant Madhurima Tuli recently spoke about her unhealthy relationship with Vishal Aditya Singh; Deets Inside.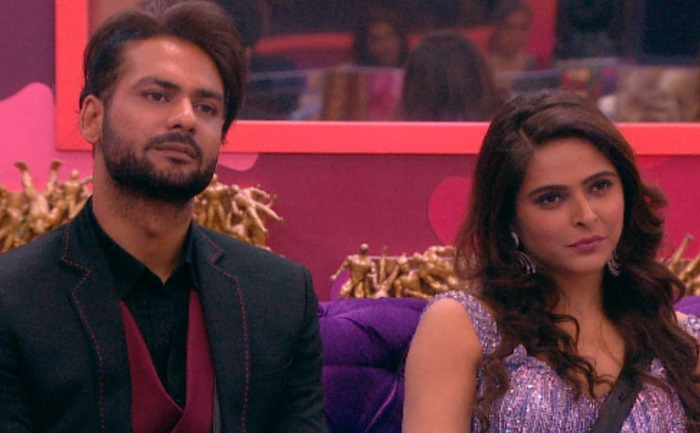 Madhurima Tuli and her ex-beau, Vishal Aditya Singh's banter never miss grabbing the headlines. Recently, the pair immersed in a major clash once again and it turned out to be so bad that she hit him with a frying pan in anger. Due to her violent behavior, on Saturday's Weekend Ka Vaar episode, host Salman Khan asked her to leave the show.
Post her elimination, in an interview with Bollywood Life, the actress spilled some details about how Vishal has been violent to her, she said, "He has hit me various times but I always forgave him. I did not let it hamper my life or happiness as I loved him. Women forgive easily as they are in love and want to be together. I have always forgiven him."
Madhurima continued, "It was mental torture. He had given me false hopes, which I realized later. If he truly loved me he would not be insulting me time and again. I don't think he loves me or ever loved me. Inside the house, he kept on poking me and made me feel disgusted about myself. He said I am zero, my career is zero and I have done nothing professionally without him. If you raise questions on someone's professional credentials, anyone would get instigated. He said I was someone solely because of him and that was traumatizing."
Further, when asked if they faked their relationship and fights on the show for TRPs, she rejected the accusations and said, "Whatever happened was for real. I was still in love and he showed false hopes. This is why the fights erupted. I was still attached and went back. If I just focused on my game ignoring him, my image would not have got affected"
Do you think Madhurima deserved to get dismissed from the show? Let us know your opinions below.
ALSO READ: Bigg Boss 13: Twitterati Reacts To Madhurima Tuli And Vishal Aditya Singh's Awful Fight