Major Gen GD Bakshi likely to become next Governor of Kashmir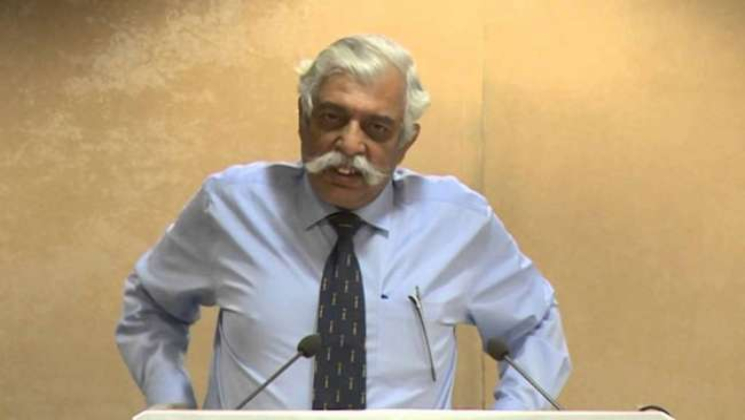 Srinagar: With the announcement of Governor's rule in  Jammu and Kashmir, post break-up of BJP-PDP alliance on Monday, grapevine has it that N N Vohra might be replaced with pro 'Operation Allout' supporter Major General Gagandeep Bakshi (Retd.) next month.
President Ramnath Kovind had declared Governor's rule in the state after the saffron front broke its alliance from Mehbooba Mufti's People's Democratic Party. Now, with Union Ministry giving orders to the Indian Army for 'Operation Allout' to stabilise the situations in the valley and Governor N N Vohra taking the charge, an internal source stated that Major General Gagandeep Bakshi (Retd.) could replace him next month.
Speaking to this reporter, on the condition of anonymity, the source said, " The condition of Kashmir is not good. The BJP wants to take it under its control with the  use of 'Muscle Power', which generally never works for Kashmir. Now, I have heard that Gen. Bakshi would become the next governor. May Allah save us."
The person also stated further that people in the valley had lost faith in Muftis, since the time she allied with the BJP. As now, the coalition is no more in place, the Kashmiris are happy. Also, 'It's an Eid for the political parties, who know they will secure good seats in the upcoming elections'.
The governors' rule was effected from Thursday after the three-year-long alliance between BJP and PDP was called off by Amit Shah in New Delhi on Monday. Though BJP cited development issues and security lapses, but PDP said they were surprised with this decision. However, political parties in the valley were of the opinion that it was long due.