Playful Salman Khan surprises sheepish Shera aka Gurmeet Singh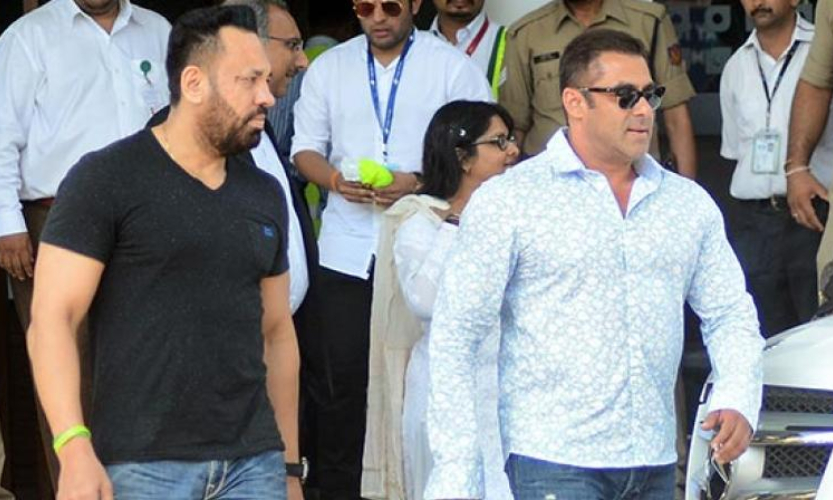 Salman Khan was seen doing a playful act with his very own bodyguard Shera aka Gurmeet Singh at the airport. Salman Khan is frequently seen doing quirky and funny pranks with his loved ones. He is short tempered but a person with a very big heart.
Recently he was at the airport when he stepped out of the car. The media throng asked him to pose for a picture to which the 52 year old responded with a broad smile telling Shera to step up and give them a picture. He made Shera smile out of embarrassment and the bodyguard who is usually seen with a serious face, turned into a kid who couldn't stop smiling.
One of the media person yelled, "Salman bhai, bhai aap hai"