Malfunction at Lindt Factory Causes It To Snow Chocolate In Swiss Town
Lindt Chocolate factory malfunction causes chocolate snow to shower down in Swiss city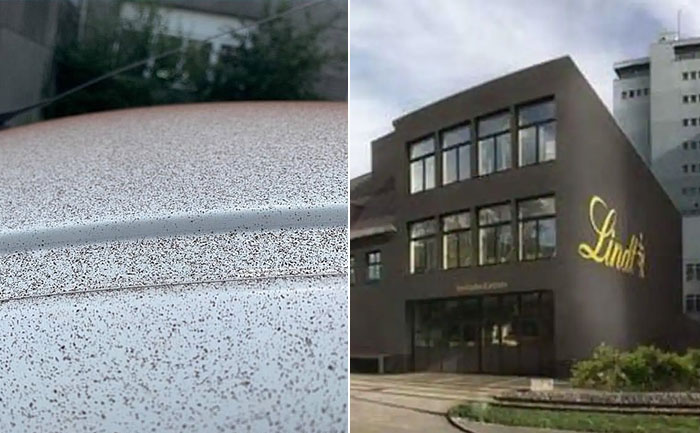 The residents of Olten, Switzerland got a pleasant surprise on Friday. They woke up to a real-life scene of Charlie and the Chocolate Factory. Yes, the residents of Olten witnessed a unique event, they experienced actual chocolate snowfall covering the city.
Kakao-Regen im Oltner Industriequartier: Lüftungsanlage ist schuld daran https://t.co/O9Iorni5Iz pic.twitter.com/3LWZCsHeE0

— Olten (@olten) August 15, 2020
It was like every chocolate lover's dream come true. The incident took place all thanks to a malfunction at the Lindt & Sprüngli chocolate factory in Switzerland. They confirmed there had been a small defect with the cooling ventilation for a line for roasted cocoa nibs – crushed cocoa beans.
Have you ever seen Chocolate Snow?
They have! #Lindt
Chocolate factory malfunction causes snow-like cocoa to shower down in Swiss city: Lindt chocolates are a delight! Probs why no one is complaining about "snow"! 🤔🍫#WednesdayVibes#WednesdayThoughts https://t.co/aUvlmBbpEd pic.twitter.com/33OfhREi6P

— A&E TODAY (@ceoaetnews) August 19, 2020
The company said in a statement that the defect in the cooling ventilation along with strong winds left fine cocoa dusting around the nearby area. The company further added that the ventilation system has been repaired.
A ventilation glitch at a #Lindt factory in #Switzerland resulted in #chocolate snow falling onto the town of #Olten. I want to go to there.. 🍫❄️🇨🇭 https://t.co/LPdWtbpNgP pic.twitter.com/ovem8G0PxB

— Auskar Surbakti (@AuskarSurbakti) August 19, 2020
According to the company, a car was left lightly coated with the cocoa powder. They even offered to pay for any cleaning needed. But we don't think anyone will be complaining.
Also Read: World Chocolate Day: Put your sweet tooth into overdrive today