Rahul Gandhi natural leader, will find automatic acceptance – Mallikarjun Kharge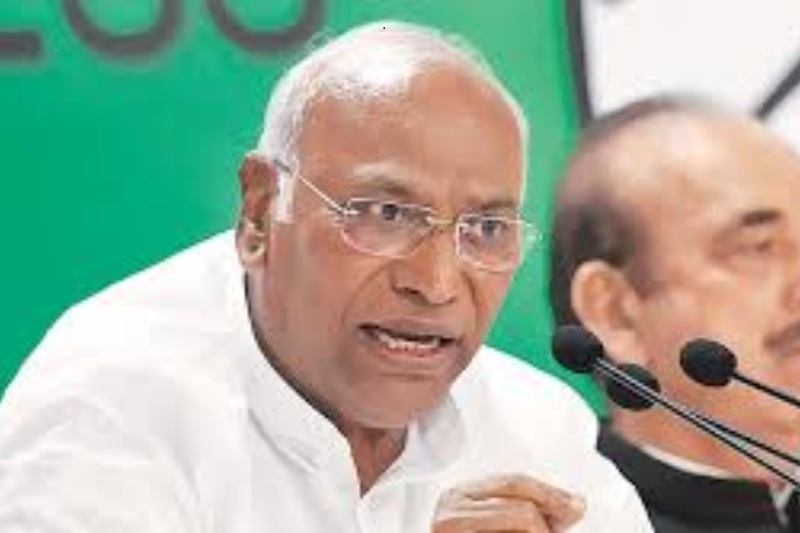 As the Indian national Congress strives to unite all non-BJP forces as one in the run-up to the 2019 Lok Sabha elections, a senior party leader Mallikarjun Kharge feels that Congress chief Rahul Gandhi would be accepted by all the opposition parties sooner than later.
"When Rahul Gandhi is working, everyone is praising his work. Acceptability is there. Because of this, there will be automatic acceptance (of Rahul Gandhi's leadership) today or tomorrow," said Kharge in an interview with the Press Trust of India.
He added that Gandhi, who he feels has a pan-India acceptance from Puducherry to Jammu and Kashmir, will lead the fight to dislodge the BJP and that people look up to him to lead them.
"Our leader has acceptability and wherever he goes today people assemble and listen to him. Which other leader has such acceptability from Puducherry to Jammu and Kashmir? You tell me. Which leader has such acceptability from West Bengal to Gujarat? Tell me one name," asserted Kharge talking to the news agency.
Also Read: Amit Shah: BJP makes India, Congress breaks India
"We want to take the lead in dislodging the BJP. Our leader Rahul Gandhi is naturally leading this fight. We want everyone's support in this. We want everyone's cooperation. Everyone is coming together. Everything will get sorted before the election."
On being asked if the other oppositional leaders such as Mamata Banerjee (TMC), Mayawati (Bahujan Samaj Party) and Sharad Pawar will accept the young politician as their leader after uniting with the Congress, the veteran party statesman said, ""In this fight we want to dislodge the BJP from power for which we are all uniting. The truth also is that the people of India are looking at Rahul Gandhi, so this (his acceptability) will ultimately materialize."
Kharge also informed, reports the news agency that the leader for the opposition party, who will lead the 2019 Lok Sabha elections is yet to be decided as the sole focus remains on ousting Modi from power.
Calling Modi an "autocrat," Kharge lashed out at the BJp blaming them for "finishing democracy" and trying to instill their own ideologies and philosophies into the country's secular culture.
"We want all parties to join hands, people are also getting together and Rahul Gandhi is going to all states, as he speaks the truth, unlike Modiji, who gave false promises and never spoke the truth to people."