Mamata Banerjee is RSS's greatest invention: Mohammed Salim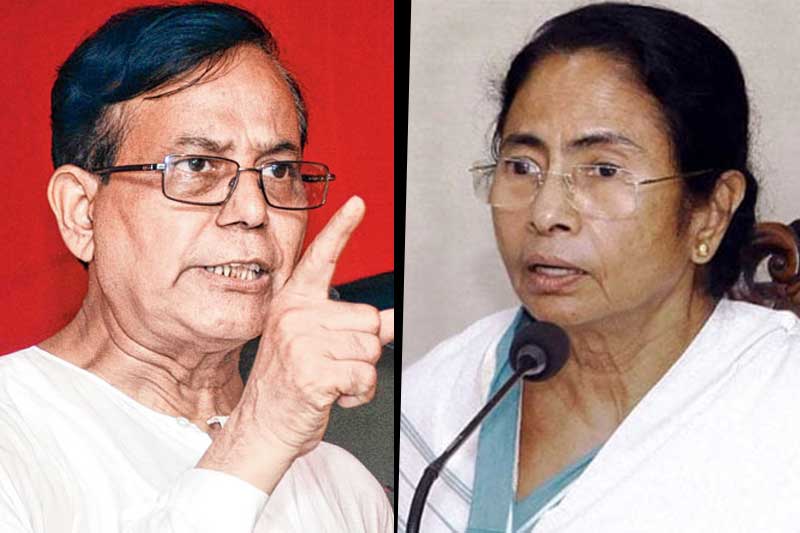 With BJP Member of Parliament Roopa Ganguly launching a scathing attack on the Mamata Banerjee-led Trinamool Congress (TMC) government in West Bengal, CPM's Mohammed Salim joined the bandwagon too. Taking pot shots at TMC and BJP, Salim said Mamata Banerjee is the greatest invention of the Rashtriya Swayamsevak Sangh (RSS).
Salim sought justification on when Mamata asked for help from RSS for uprooting the Left Front rule in West Bengal.
The CPM leader was speaking at India Today Conclave East 2018 where he attacked both BJP and the TMC in a debate titled 'Bengal Tiger and 2019: Will it Roar'. BJP MP Roopa Ganguly also took part in the debate session.
Both Salim and Ganguly attacked Mamata Banerjee and his party TMC but they only differed on one point, whether the saffron party is polarising the state on the basis on religion. Salim felt that BJP was responsible for politicising religion while Ganguly contradicted straightaway.
The talks hovered around the religious rallies being organised on the streets of West Bengal. "Bengal has always seen religious processions. But the polarisation has started under Mamata Banerjee's rule. She is responsible for law and order problems in the state," Ganguly was quoted as saying by The India Today.
This is the only point when Salim agreed with Ganguly that the politicisation of religion had happened under Banerjee's rule, but blamed Prime Minister Narendra Modi for that. "Politicisation of religion happened after Modi and Mamata came to power," he was quoted as saying by the same publication.
Ganguly pointed how the democracy in West Bengal has been destroyed under the TMC rule and that harmed the state to the core.
ALSO READ: Rafale Deal: Mamata Banerjee accuses BJP of diverting issues