Prithvi Shaw shouldn't be compared with 'genius' Virender Sehwag: Sourav Ganguly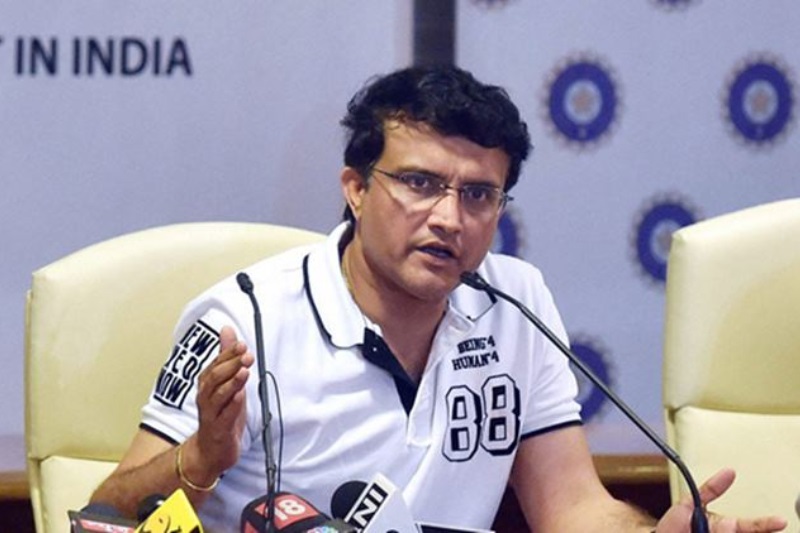 Former India skipper Sourav Ganguly called debutant Test centurion Prithvi Shaw 'marvellous' but refused to compare him with Virender Sehwag, terming it too early to compare the teenage sensation with the swashbuckling opener.
"Don't compare him with Sehwag," Ganguly was quoted as saying by IANS. "Sehwag was an absolute genius. Let him go around the world, I am sure he will get runs in Australia, England, and South Africa but don't compare him with Sehwag," the 46-year-old told reporters on the sidelines of Tata Steel 25K marathon run launch in Kolkata.
"It must be a phenomenal day for him. To get a hundred on Test debut. He has got a Ranji Trophy hundred on debut, he has got a Duleep trophy debut hundred and an India debut hundred, so it's phenomenal," Ganguly said.
Shaw at 18 years and 329 days also became the youngest Indian and the fourth-youngest overall to smash a century on Test debut. Shaw scored a breathtaking 124 from 154 balls on the opening day of the first Test against West Indies.
Also Read: Ravi Shastri sees traits of Sachin Tendulkar and Virender Sehwag in young Prithvi Shaw
He also became the 15th Indian and the first since Rohit Sharma in 2013, to score a debut Test century. Sharma had also scored a century against the West Indies.
Former skipper Ganguly had also scored a ton on his debut against England at Lord's in 1996 and reminded about it, he quipped, "I didn't have a Ranji Trophy debut hundred. But I had a Duleep Trophy debut hundred and then India debut hundred."
But overtaking Ganguly, Shaw became the first Indian cricketer to score a hundred on his Ranji Trophy, Duleep Trophy, and Test debut. Legendary cricketer Sachin Tendulkar had also scored a century on his Ranji and Duleep debut but waited for his 13th Test to register a Test ton.
The present Cricket Association of Bengal (CAB) president praised Shaw's temperament and pointed out the youngster's attitude as the one thing that has impressed him the most.
"It's his positivity, temperament, and attitude to batting which is fantastic. Playing the U-19 World Cup and playing and playing a Test match for India is completely different. What I saw today was extremely pleasing to the eye and hopefully, he can play for India for a long, long time.
Also Read: Exclusive: Prithvi Shaw should have made debut at The Oval, says Dilip Vengsarkar
"What stands out is the way he batted. He dominated the bowlers on way to his hundred. He just played the way he knew.
"It's still early days, he will have to go the distance going around the world. But congratulations to him and I thought he was absolutely marvellous today."
Ganguly, however, refused to agree that the right-hander's century will solve India's opening conundrum in the Test squad and said that it is still long before that can be decided.
"Let's wait and see," he said. "He will go to Australia in a couple of months. I am sure he will do well because he is a good back foot player. You want to see young players doing well."
Image Source: Indian Express