Manmarziyaan movie review: Abhishek Bachchan and Taapsee Pannu-starrer is the new-age love triangle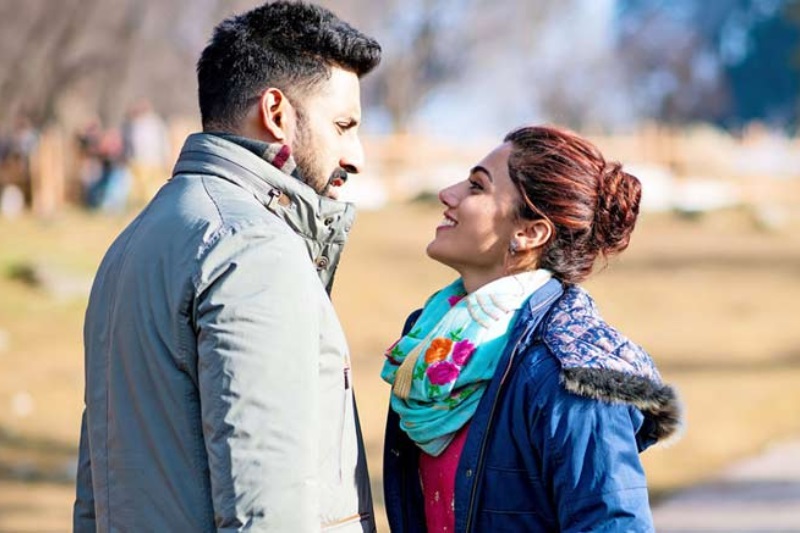 Cast: Taapsee Pannu, Abhishek Bachchan, Vicky Kaushal
Director: Anurag Kashyap
Genre: Drama, Romance
Anurag Kashyap's Manmarziyaan's story is simply that of a bright-eyed girl-Rumi played by Taapsee Pannu who has to choose between the reckless love of her life(Vicky Kaushal) or the perfect husband material(Abhishek Bachchan).
The film opens with two young lovers uniting on a terrace. Rumi's aunt spots their silhouette from the kitchen window and now her family wants to marry her off. Rumi refuses to budge from her choice of partner. However, DJ Sandz must grow up before he can actually start caring and providing. Enters, Abhishek Bachchan aka Robbie who seeks an arranged marriage and would rather have a wife than a nurse, escort or a maid. And the film's lead trio find themselves in a churn of emotions.
Anurag Kashyap's brilliant narrative style is what makes the movie a great one. There are so many silences where one can actually understand what the lead actors are going through or thinking about. There is a scene where Rumi, during her honeymoon, arrives at a stream where she breaks down, wordlessly says a lot.  Later, she drinks whisky with her husband and even dresses in her intimate wear that her aunt had bought for her first night. The next morning she texts her ex saying that she slept with him.
However, the actors, Taapsee Pannu, Vicky Kaushal and Abhishek Bachchan could not have done a better job. They pull off their respective characters with a lot of ease.
Love triangles are as old as cinema itself. But this one marks an evolution of the genre that most reduce to "who gets the girl?" and comes to the conclusion that love is not all it takes.
Also read: Manmarziyaan: Amitabh Bachchan applauds Vicky Kaushal and Taapsee Pannu