Ravi Shastri calls for the BCCI to organise warm-up games before Australia series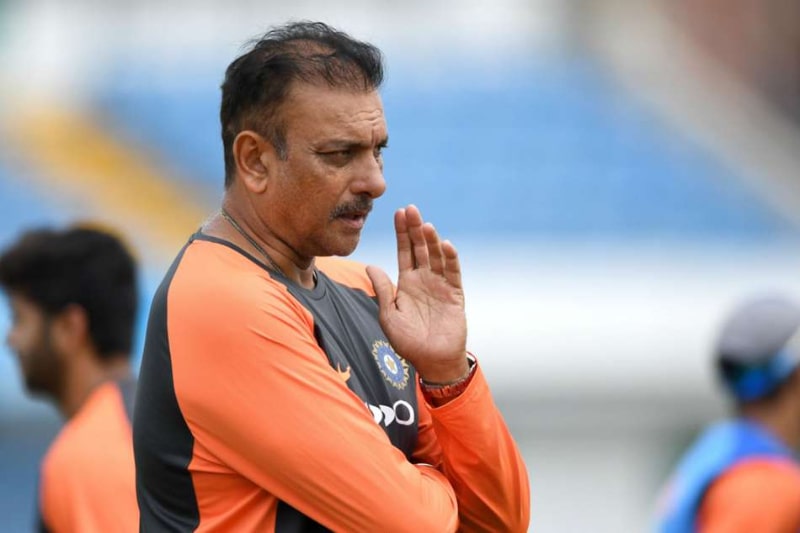 India head coach Ravi Shastri on Friday called for the BCCI to organise a couple of warm-up games before they begin their series against Australia on December 6.
India had just one warm-up match-against Essex before the start of the England series. Shastri asked the board to put in place a schedule which would help the team get acquainted with the conditions.
Stressing that he wasn't against practice matches, Shastri as quoted by The Indian Express, said, "Why would we be? You can only see the results (in the England Tests). Every time after the second Test we have improved. You can still get better. But why can't we be in that position in the first Test match?"
He also highlighted the fact that such plans might turn out be an impediment for the team in case of a packed tight international schedule.
"If you have two or three games against weaker sides we don't mind because it is a game," he said.
He further added, "But when you have a schedule as tight as this and when you have a memorandum of understanding that has already been formulated, with a choc-a-bloc calendar, there is very little you can do. Now, we have requested for a couple of (warm-up) games in Australia before the Test series. But is there space (to play those matches)? That is the question."
He also said that it was ideal for two-three four day matches before a Test series.
"Ideally we would want two three- or four-day games before a Test series.
But do you have the time? For example, we have a T20 series in Australia preceding the Test series. There is a 10-day gap before the first Test. These are things that have been approved earlier. It is not in our control."
Shastri further added that he was unfazed by the criticism which he faced after India lost the Test series to England by a 4-1 margin.
"I head back home with a very positive state of mind. I know exactly what we do. I know exactly and clearly where the team is heading – it is heading in the right direction," he said.
"People are entitled to their opinions. As long as we know the job we are doing and we are honest to our jobs, as long as support staff we are helping players channelise their energies in the right direction, we are not worried about what critics
say."