Manmohan Singh takes dig at Prime Minister Modi; says the present PM avoids media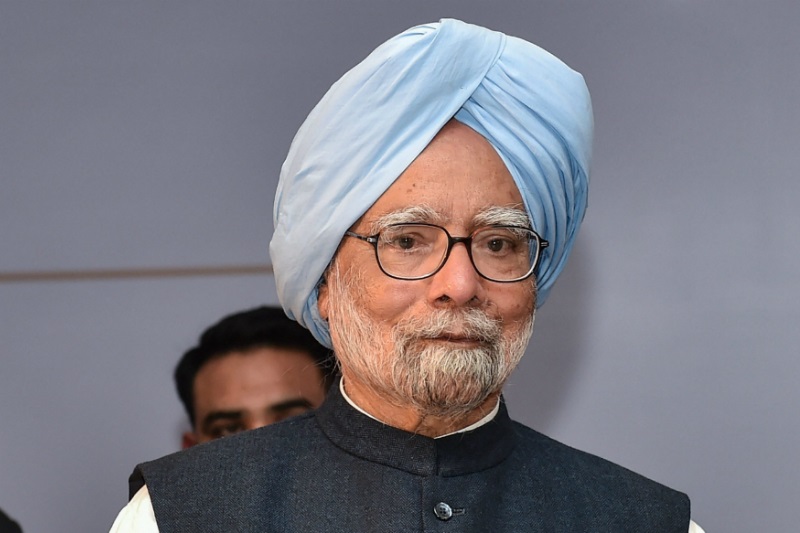 Taking a dig at PM Modi over 'silent PM' criticism, Former Prime Minister Manmohan Singh said that he wasn't the one afraid of talking to the press and rather interacted with them very regularly. In return, Manmohan Singh further attacked PM Modi saying 'he clearly seems to be the one avoiding the media'.
Talking to media on the sidelines of an event held to release his book Changing India on Tuesday, Manmohan Singh said, "People say I was a silent Prime Minister. But I wasn't the Prime Minister who was afraid of talking to the press. I met the press regularly, and after every foreign trip I undertook, I gave a press conference."
Manmohan Singh said that PM Modi has not addressed a single press conference ever since he stormed to power in 2014. "This distinction has often drawn criticism from political detractors, especially Congress president Rahul Gandhi who recently asked him to try one someday because it's fun having questions thrown at you," he added.
Speaking about a turf war between the RBI and the Centre, the Former Prime Minister said that the RBI-government relationship to that of a husband and wife. "The RBI, government relationship is like husband and wife; differences must be harmonised so they can work in harmony," he said.
However, the former Prime Minister restricted himself to hoping that the two institutions would find ways and means to work in harmony with each other. "Life has been a great adventure and enterprise, and I have no regrets. The country has been immensely kind to me and I will never be able to repay this debt," he added.
Manmohan Singh was evasive on the economic feasibility of the farm loan waivers announced by the new Congress governments in Rajasthan, Madhya Pradesh and Chhattisgarh. "The chief minister announced it because we have to honour the commitments made in the election manifesto of states that went to the polls," he concluded, adding that he has not studied the likely impact of the move yet.
Also Read: Sonia Gandhi calls Manmohan Singh an 'epitome of humility'