Sonia Gandhi calls Manmohan Singh an 'epitome of humility'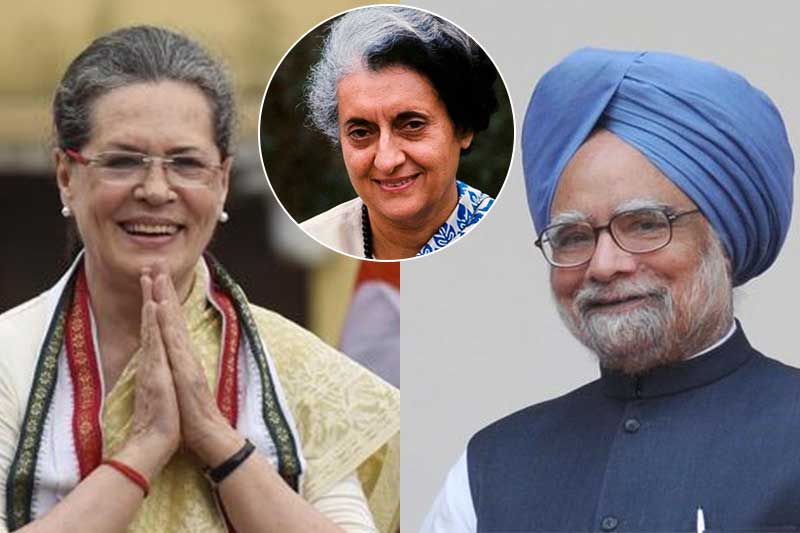 United Progressive Alliance (UPA) chairperson Sonia Gandhi called former Prime Minister Dr Manmohan Singh as the 'epitome of humility' as the latter was conferred with the Indira Gandhi Prize for Peace, disarmament and development for 2017.
"Dr. Manmohan Singh's demeanour is such that it appears he was born wise. In his decade-long Prime Ministerial tenure, India recorded its highest economic growth rate ever. He became PM when the country was on edge and within months, his policies had a profound calming effect," Sonia Gandhi was quoted as saying by news agency ANI.
Since 1980, this award is presented annually by the Indira Gandhi Memorial Trust to organisations and individuals to recognise their efforts in promoting peace, development and a new a new international economic order to ensure discoveries are used for the humanity.
Prime Minister Narendra Modi tweeted tributes like many other politicians which included Union Home Minister Rajnath Singh, senior Congress leader Ashok Gehlot, Congress president Rahul Gandhi and Congress spokesperson Randeep Surjewala among others.
Tributes to India's former Prime Minister, Mrs. Indira Gandhi Ji on her birth anniversary.
— Narendra Modi (@narendramodi) November 19, 2018
Earlier in the day, several Congress leaders which included party president Rahul Gandhi paid a visit the Shakti Sthal and paid their tributes to Indira Gandhi on her 101st birth anniversary.
Forgiveness is a virtue of the brave.

Indira Gandhi pic.twitter.com/1soJmsU93E

— Rahul Gandhi (@RahulGandhi) November 19, 2018
Her courage, her strength, her conviction and so much more.

What is the one quality of Smt. Indira Gandhi the women of India wish to emulate? #IndiasIndira pic.twitter.com/4ncVCj17Vt

— Congress (@INCIndia) November 19, 2018
Paid tributes to former Prime Minister of India, Smt. Indira Gandhi ji on her birth anniversary in Parliament House today. pic.twitter.com/0wYiKOdg74

— राजनाथ सिंह (@rajnathsingh) November 19, 2018
Paying tributes and homage to former PM Smt #IndiraGandhi ji on her birth anniversary. Her contribution towards nation building was immense. Her great love for the country and dedication towards welfare of people would always be an inspiration. pic.twitter.com/bUuAfnhYw5

— Ashok Gehlot (@ashokgehlot51) November 19, 2018
"I cannot understand how anyone can be an Indian and not be proud"

My humble homage to Smt. Indira Gandhi who lived and died in the service of the Nation. Her immense contribution in Nation building and preserving the unity & integrity of the Nation shall always be remembered. pic.twitter.com/i9s1ukJiiY

— Randeep Singh Surjewala (@rssurjewala) November 19, 2018
ALSO READ: Nation pays tribute to former PM Indira Gandhi on her 101st birth anniversary