The Reason Behind Marisol Nichols Leaving 'Riverdale'
Marisol Nichols played Hermione Lodge on Riverdale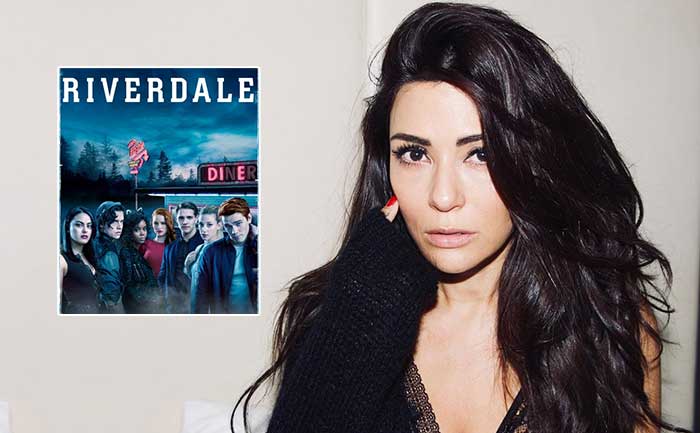 Riverdale's Hermione Lodge aka Marisol Nichols is leaving Riverdale after the fourth season of the TV series is done. This decision from the actress has left fans wondering why she is leaving Riverdale. Her character was praised by the fans and critics alike making her exit a little unprecedented. In addition, Skeet Ulrich will also be leaving Riverdale after the fourth season. Ulrich plays the role of Jughead's father F.P. Jones on Riverdale.
Interestingly, both Marisol and Skeet's characters have battled with personal demons on the show. F.P. Jones overcame alcoholism and criminal past to become Riverdale's sheriff. On the other hand, Hermione Lodge has struggled to maintain her agency and marriage to husband Hiram Lodge.
Why is Marisol Nichols leaving Riverdale?
Marisol Nichols has said that it is time for her to let go of the show and look for new opportunities. In addition, she took to social media to bid a fond farewell to her fans saying, "I am incredibly grateful for my time on Riverdale, my second family. These are friendships that go beyond set life. Portraying Hermione Lodge was a joy, and working with this cast was an honour, truly. The best part has been all of you. Without your enthusiastic embracing of our show and these characters, we wouldn't be here. Thank you for the opportunity to entertain you all."
Marisol will be seen in the 2020 film Spiral where she portrays the role of Capt. Angie Garza. Similarly, Skeet Ulrich also has other projects lined up. He will be seen in the movie Bios which is set for release in 2020.
Showrunner Roberto Aguirre Sacasa said that he does not want to hold back anyone. According to Roberto, it might be their final season but not the last appearance.
ALSO READ: Riverdale Actress Camila Mendes Opens Up On Sexual Assault