Avengers: Endgame star Mark Ruffalo blasts at Francis Ford Coppola's comment
Mark Ruffalo who essays the role of Hulk in MCU replies to Francis Ford Coppola's comment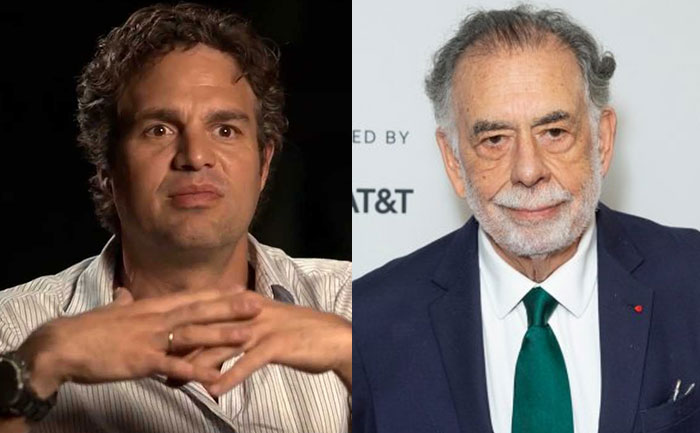 Mark Ruffalo, MCU actor who has played Hulk slammed back on Francis Ford Coppola's comment. Marvel Cinematic Universe has been trending all over even if any movie of it hasn't released yet. Lately, Martin Scorses was asked about his views in relation to Marvel movies. The director of The Irishman admitted that in his viewpoint such films were more of like "theme parks" and "not cinema."
Confirming the similar viewpoint, Francis Ford Coppola, who is also the director of The Godfather (1972) said that if Martin Scorsese said that marvel pictures are not cinema then he was correct as we all expect something to be learned from cinema. He further said, "we expect to learn something, some enlightenment, some knowledge, some inspiration." Francis revealed through AFP.
But it wasn't just that, Coppola said something more that which was shocking. "I don't know that anyone gets anything out of seeing the same movie over and over again. Martin was kind when he said it's not cinema. He didn't say it's despicable, which I just say it is."
To this comment by Francis Ford Coppola, Mark Ruffalo decided to slam at Coppola. The Hulk in Avengers: Endgame took to his twitter handle and tweeted, "Back in the day, people thought rock 'n' roll and hip-hop weren't music and despicable too."
Unfortunately, the tweet is no longer available as it has been deleted and can't be found now. By the tweet, Mark was trying to show the difference about the times today and some decades back perhaps.
Also Read: Here Is A Hilarious 'Avengers Endgame' Blooper Reel; Watch Video