Mathew Perry teases 'Big News Coming'; FRIENDS' fans lose their calm
Matthew Perry aka Chandler Bing took toTwitter and said that he is set to make a big announcement and we hope it's about the Friends reboot.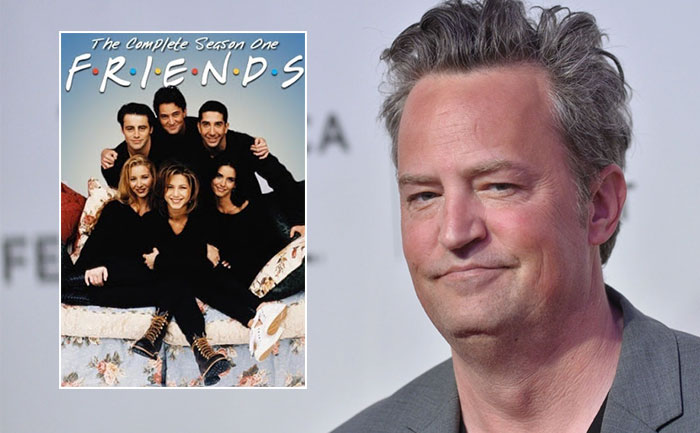 The first episode of FRIENDS was aired on 22nd September 1994 and in 2019 the show completed 25 years of its premiere. For a decade, as their characters kept us entertained and it was as though as we were a part of their family. The cast of FRIENDS consists of six lead actors – Jennifer Aniston, Courteney Cox, Lisa Kudrow, Matt LeBlanc, Matthew Perry and David Schwimmer.
Last year was full of surprises for all the Friends fans, first, it has Jennifer Aniston's Instagram debut not only that she also shared a selfie with her Friends co-stars. Secondly, Courteney Cox shared a selfie with her on-screen husband Mathew Perry post-lunch date and the makers and the cast have been teasing about the reunion happening but none of it has been approved.
Today, Mathew Perry aka Chandler Bing took to his Twitter handle and tweeted, "Big news coming…"
Big news coming…

— matthew perry (@MatthewPerry) February 5, 2020
Soon after Chandler's tweet, Friends fans went crazy instantly and started adding their own theories on what the 50-year-old actor could be referring to. Many shared GIFs and dialogues from Friends which are sweet and hilarious as well.
Check out the Twitter reactions:
Please say it's a Friends Reunion!?!? pic.twitter.com/4uezDbxeyJ

— Momma Rach ? (@rkirk316) February 5, 2020
"Courteney and I are gonna run away together and grow old together."

— matteney_tweets (@matteney_tweets) February 5, 2020
— 90sandmovies (@90sandmovies) February 5, 2020
— TiffanyF ?? (@ynaffit79) February 5, 2020
WHAT pic.twitter.com/TXyWNQmF3D

— ?????? (@obriendolanxo) February 5, 2020
FRIENDS REUNION??

— Felps (@flpjrdm) February 5, 2020
Earlier, when asked about the Friends reunion special, Robert Greenblatt, the chairman of WarnerMedia Entertainment told The Hollywood Reporter, "I got [the cast] to do the James Burrows tribute special when I was at NBC. And all I will say is, 'We're talking about it.' We've been drilling down on what it could be and trying to see if everybody's really on board and interested. And if so, can we make the right deals for everybody. We're starting it as a special."
Well, we definitely can't wait for Mathew Perry's big announcement. What do you think he is talking about?