Matrix 4: Aquaman star Yahya Abdul-Mateen II lands lead role
Keanu Reeves' upcoming outing 'Matrix 4' has finally found its lead in 'Aquaman' actor Yahya Abdul-Mateen II.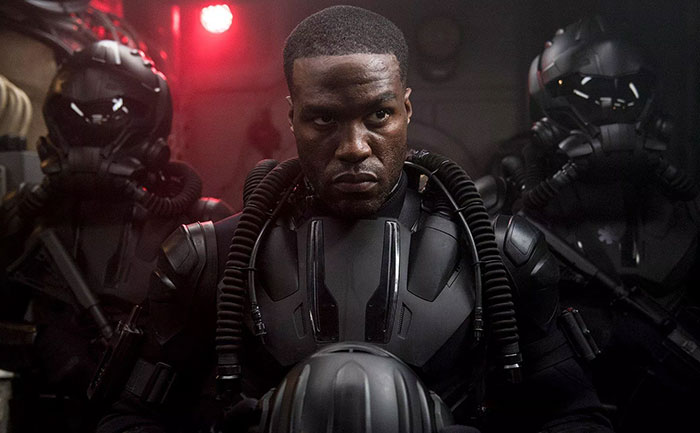 Hollywood superstar Keanu Reeves is all set to start the latest instalment of Matrix with Carrie Anne Moss. The latest is that Aquaman star Yahya Abdul-Mateen II has landed one of the lead roles in the much loved instalment. The movie also has Wachowski back on board as director and writer.
As reported by sources to Variety, the director Lana Wachowski met with actor for the secret role. Now Abdul-Mateen has emerged as the front runner. Reeves is reprising his role of Neo once again. Carrie Ann Moss will also be seen reprising her role in the fourth instalment.
'The Matrix,' 'The Matrix Reloaded' and 'The Matrix Revolutions' have collectively earned more than $1.6 billion at the global box office. All three starred Reeves and Moss in lead roles. The fourth instalment is expected to begin production at the beginning of 2020. Plot details are currently unknown and but it was rumoured a young Morpheus could appear in the movie.
On the work front, Abdul-Mateen will appear as Cal Abar in HBO's 'Watchmen' TV series. He also landed the titular role in the Peele-produced 'Candyman,' set for release in 2020. He will top line the Netflix drama 'All Day and a Night' alongside Jeffrey Wright.
The release date of Matrix 4 is not specified as of yet.
Also Read: Here's the list of 25 best movies of all time ever made