Matt Hardy Discusses His WWE Contract And Plans For The Future
Matt Hardy was unhappy with the creative direction for his character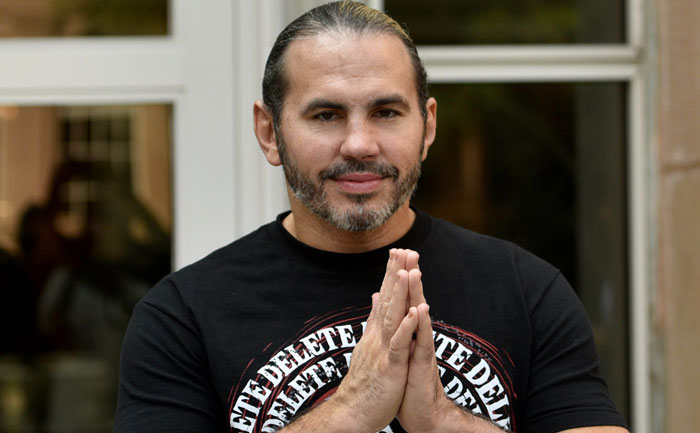 Matt Hardy has announced that he has decided to let his WWE contract expire. The Man Who Will Not Die has revealed this news through his YouTube show Thoughts From The Throne. Currently, the former WWE superstar is a free agent.
"This is what happened as of this current time, I have decided to let my contract with WWE expire," Hardy revealed. "I am going to become a free agent and that's not saying I'm not ever going to return to WWE."
Matt Hardy revealed that the reason he let his contract with the WWE expire was creative differences with WWE.
"It's just time for me to take a break and become a free agent," he said. "I didn't want to leave WWE because it is my home. The reason I needed to leave WWE is because when it comes to my creative stance and my outlook on myself and my career and how I wanted to go for these last three or four years that I have left to spend as an active in-ring competitor I just think myself and WWE are on different pages."
Matt Hardy has been open about his dissatisfaction with the WWE creative in the past. He already bid goodbye to the WWE universe after his match with Randy Orton. He tweeted a simple Goodbye in the aftermath of the match. Many fans took this to mean that it was Hardy's last match with the WWE and their suspicions have now been confirmed.
With Matt Hardy exiting the WWE, is there a chance we will see him in the AEW?
ALSO READ: Top Star Might Miss Out On WrestleMania 2020