Mayawati: People voted for Modi in Varanasi are victims in Gujarat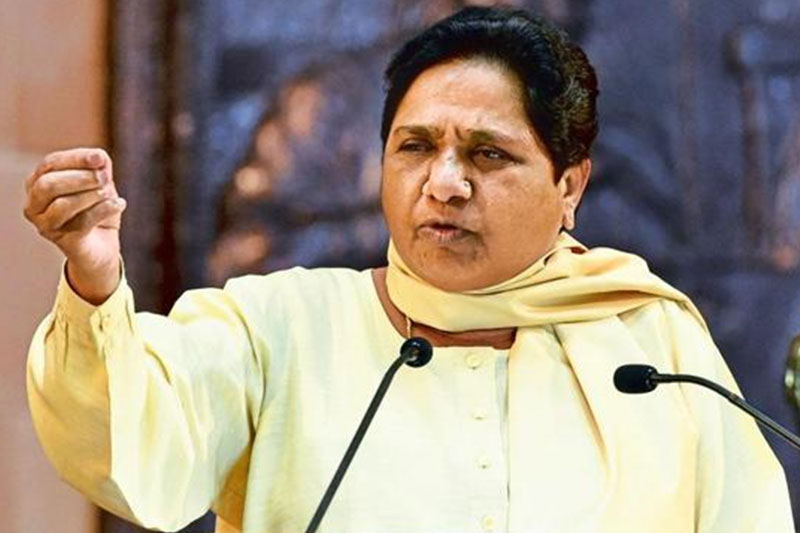 Bahujan Samaj Party supremo Mayawati on Monday appealed to end the politics on the migrants — being forced to flee from Gujarat — and held Prime Minister Narendra Modi government responsible for not taking proper action against the accused. She was of the opinion that those voted for Modi in Varanasi are being targeted in Gujarat.
Sharing her opinion on the issue, Mayawati said that Bharatiya Janata Party should take strict action against the accused for the violence on migrants. She said, as ANI reports, "It is sad that people who voted and made Modi ji win from Varanasi are being targeted in Gujarat. The BJP government in Gujarat should ensure that strict action is taken against those responsible for such attacks."
She also stated the the violence against the North Indians is not appropriate as they are not foreigners. He appealed the political parties and leaders to stop the accusation game. BSP chief said, "There is no point of accusing each other. North Indians are not foreigners; they are citizens of our country. I appeal to the Gujarat government to take stringent action against the accused instead of doing politics on this matter."
It is to be known that on non-Gujaratis, especially those hailing from Uttar Pradesh and Bihar were allegedly attacked on October 5 and 6. They were attacked after a 14-month-old girl was raped in Sabarkantha district and the accused arrested belong to North India. Soon after the violence, thousands of North Indian migrants started fleeing from Gujarat.
ALSO READ: Migrants flee Gujarat; Rahul Gandhi, Lalu Yadav blame BJP