Non-bailable warrant issued against Rita Bahuguna Joshi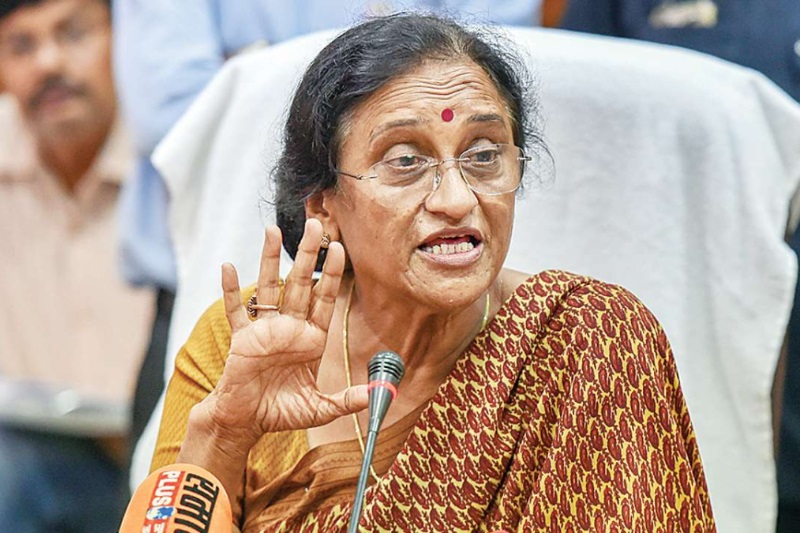 Uttar Pradesh tourism minister Rita Bahuguna Joshi was at the receiving end on Tuesday, when a special court in the state issued non-bailable warrant against the minister. The warrant was issued following Joshi's inability to turn up at hearing, despite repeated summons for a case that was registered eight years ago.
The Allahabad court — set up to try pending criminal cases exclusively against the MLAs and MPs — issued the warrant and sought her presence in the court on October 31. A total of 12 courts have been set up in 11 states.
However, in 2010, Joshi was accused of organising a public meeting in the Uttar Pradesh capital despite orders imposed under section 144 and which ultimately clashed with police. Joshi had then quit Congress to switch allegiance to BJP.
It is learnt that several  reminders and summons were sent to her, but Joshi failed to present herself before the court, which prompted the Judge in this case Pawan Tiwari to issue the non-bailable warrant against her.
Joshi served the Uttar Pradesh Congress as president of the Pradesh Congress Committee from 2007 to 2012. The 69-year-old leader is the daughter of former Uttar Pradesh chief minister Hemwati Nandan Bahuguna. Ms Joshi was arrested along with current Congress president Rahul Gandhi in 2011 following a protest in Uttar Pradesh's Bhatta Parsaul.
ALSO READ: Mayawati slams Yogi Adityanath; says law and order crumbled in Uttar Pradesh