Mayfair Mall Shooting: Multiple People Injured; Gunman Missing
Multiple people injured in shooting at Wisconsin mall in US, gunman at large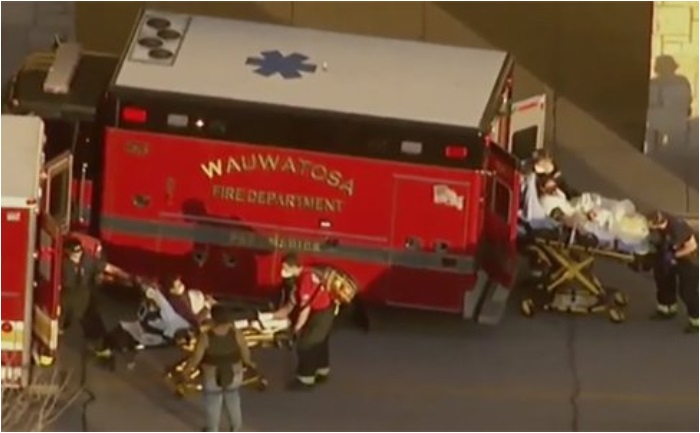 Multiple people have been injured in a shooting at Mayfair Mall in Wauwatosa, Wisconsin. It said the wounded included seven adults and one teenager who had been rushed to the hospital. The shooting occurred around 3 p.m., and 75 police officers were at the mall investigating. The police revealed that they were still hunting for the shooter.
#WisconsinShooting
Multiple People wounded in a shooting at the #MayfairMall https://t.co/NAM1QfMuBB

— Ali (@ImranAhmedK1) November 20, 2020
Wauwatosa Police Chief Barry Weber told reporters, "Preliminary statements from witnesses indicate that the shooter is a white male in his 20s or 30s. Investigators are working on determining the identity of that suspect."
The police chief asked people to stay away from the mall that will remain closed until further notice.
#BREAKING #FBI and massive local police presence after #shooting with several injuries reported at #Wauwatosa #Wisconsin mall near #Milwaukee @Telemundo51 #breakingnews #mallshooting #wisconsinshooting https://t.co/yoLZTwWSKM pic.twitter.com/O1s7VKtlTC

— JRodriguez (@JRodzMIA) November 20, 2020
Numerous workers at the mall took shelter inside the building as the shooter rampaged. Several customers interviewed by local media said shoppers and mall employees were locked inside the mall but were safe.
Mall operator Brookfield Properties said they were "disheartened and angered that our guests and tenants were subject to this violent incident today."
Also Read: United States: Six Year Old Who Saved Sister From Dog Attack Celebrates Raksha Bandhan