Birthday Special: Google remembers the Cinderella of Indian films, Meena Kumari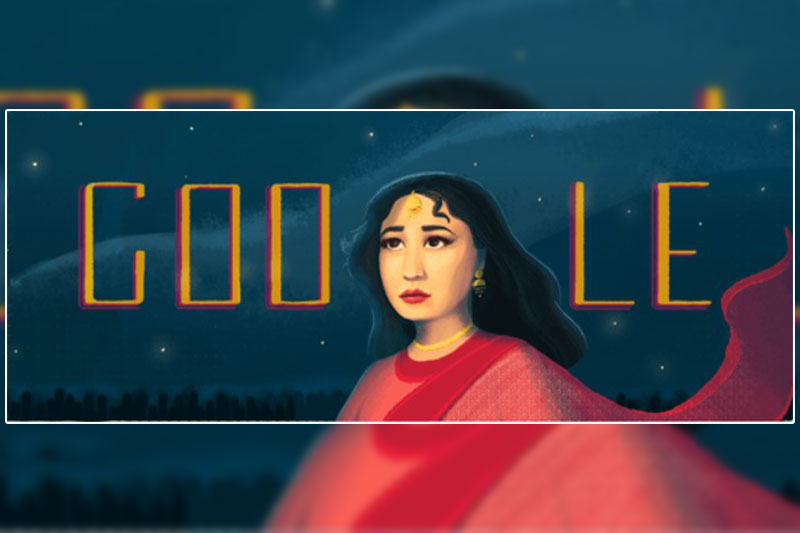 Mahjabeen Bano who is known as famous Indian film actress 'Meena Kumari', was born to a needful theater artist Ali Bux and Iqbal Begum on 1 August 1933. She started her acting career at very early age with an intention to support her family with finance. Rather, it was her family's decision to get her into the films. The innocent Meena never knew she was a blooming flower in the rose garden, where there will be a time when she would be most beautiful, scented Rose, desired by everyone. Like a flower has a very short period of life span, similarly even Meena left us all at very early age of her life. On her 85th Birthday, Google dedicated their doodle space in her tribute.
Let's remember her small yet vast journey of life in Indian cinema:
Baby Meena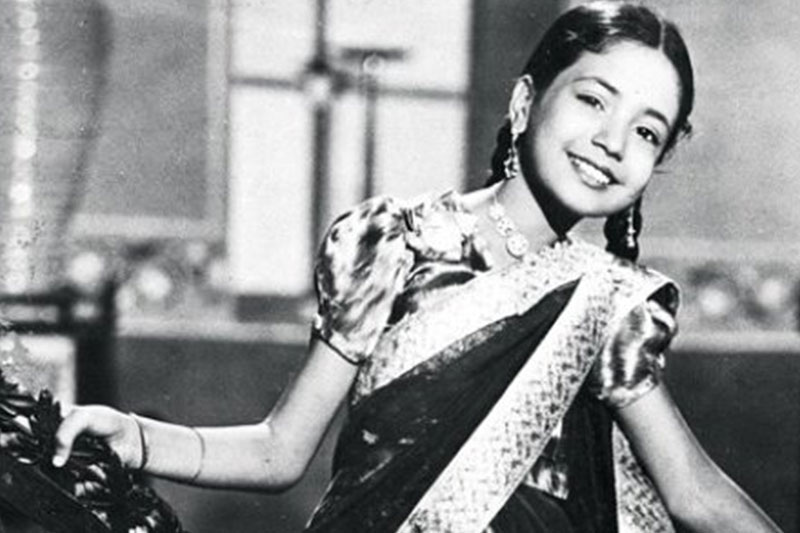 Her father was a veteran of Parsi theater. Her parents were not able to bring their family of their own due to choice of career and lack of legacy hence after Meena was born, her parents wanted her to get into films to support entire family. It was at the age of four when Meena grabbed an opportunity to work in the film 'Leatherface' directed by Vijay Bhatt in the year 1939.  She was unwanted child, yes that's a little hard to digest but her parents were expecting a boy child instead of her and few hours after her birth she was even kept in an orphanage.
The Tagore inheritance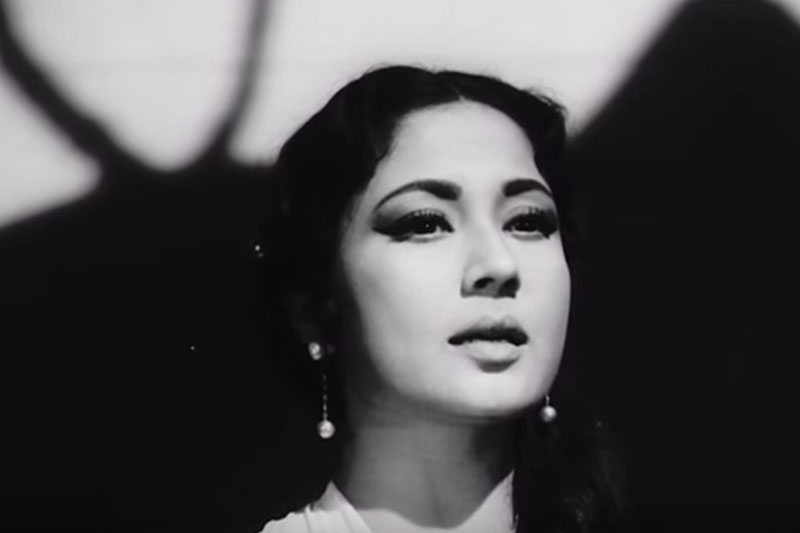 This was the legacy which was never showered upon Meena, her grandmother, Hem Sundari Tagore was the wife of Jadu Nandan Tagore a distant cousin of Rabindranath Tagore. After his death, on suggestion of his family she opted for second marriage with a Christian guy. And they had two daughters, out of which Meena's mother was the one.
Tragedy Queen of Indian Cinema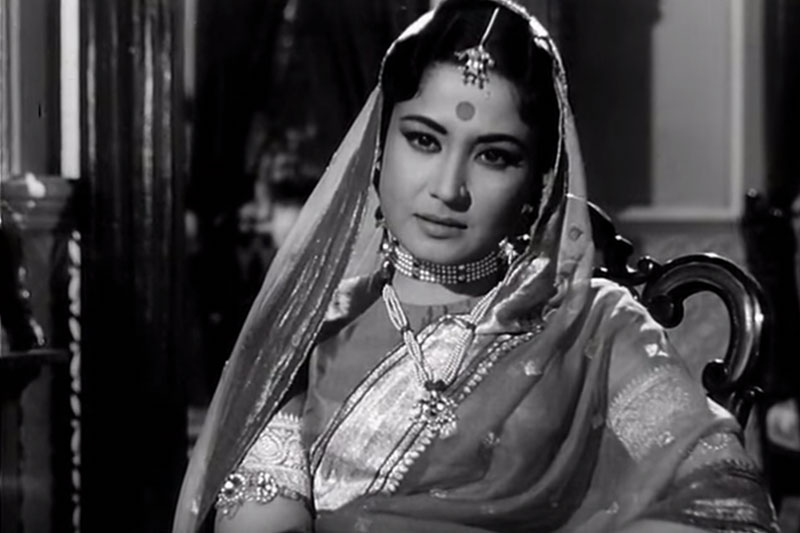 She is considered as 'Tragedy Queen of Indian Cinema' for her immense successes in five consecutive years being into Indian cinema. From 1957 to 1961, Meena achieved great victory by adding numerous awards and outpouring box office with highest grossing numbers. It started with Sharada directed by L.V. Prasad and continued till
Bhabhi Ki Chudiyan directed by Sadashiv J. Row Kavi (1961)
Also Read: As Sonu Nigam turns 45, he continues to touch many hearts through his melodies
She had a paper heart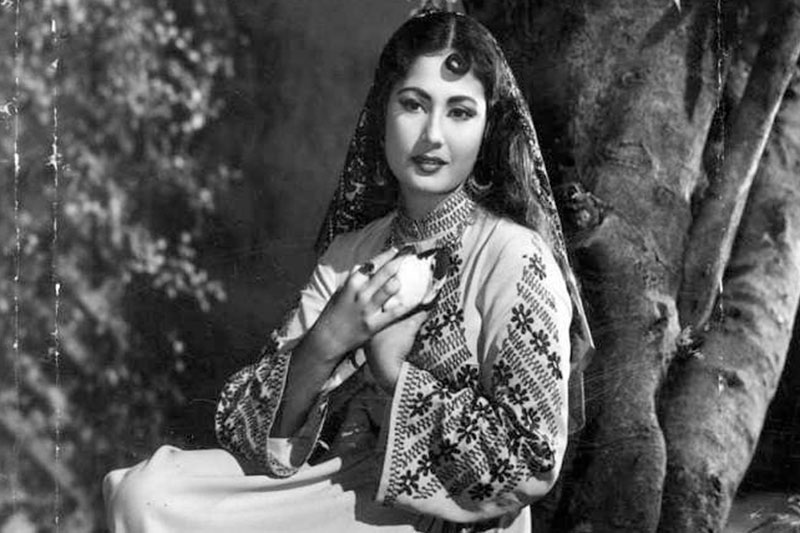 She was also a poetess with pen mane 'Naaz'. Most of her poetry were in the Urdu language as she mastered in art of understanding the grace of Urdu language. Historian critic Philip Bounds and researcher Daisy Hasan, once commented through a written piece that "Poetry was the medium through which Kumari distanced herself from her public image and criticized the industry that had brought her to public attention in the first place. In that sense, her poems tell us as much about Bollywood as they do about herself."
Kumari as the playback singer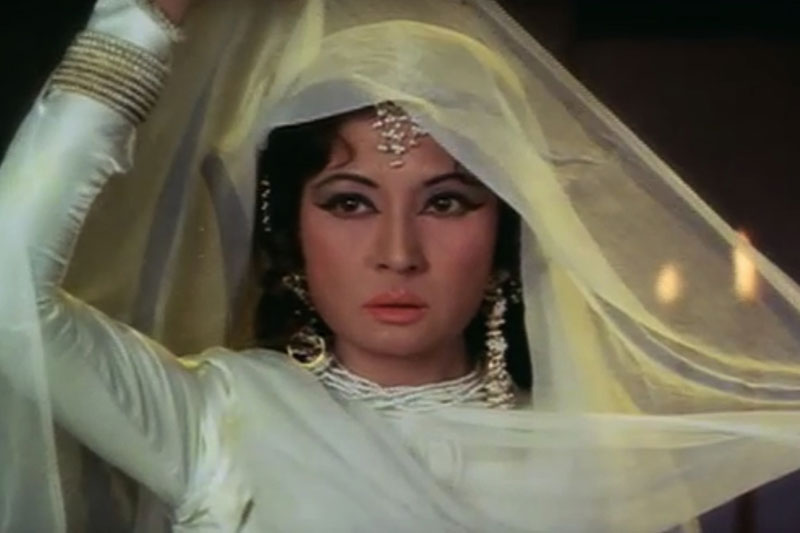 It is said that if an actor is successful in nurturing his/her voice then not even god can stop them from becoming the master of their profession. This saying proved to be true in Meena's case, she utilized her melodious voice until her last film Pakeezah (1972). Before that she rendered her voice to songs from films like Duniya Ek Sarai (1946), Piya Ghar Aaja (1948), Bichchade Balam (1948) etc.
Female actor with 3 biographies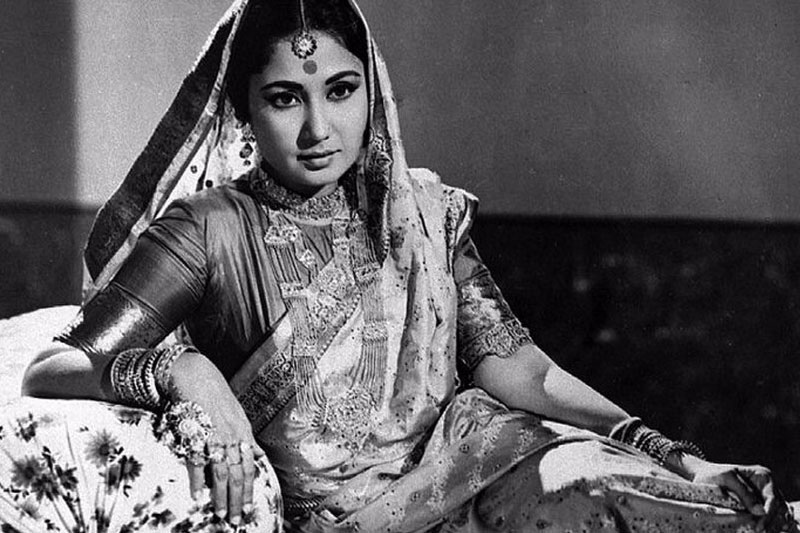 Meena, as mentioned earlier, lived for very limited years. Like her film career even her death was tragic. After separation with her husband who was finding difficult to deal with Meena's phenomenal success, she suffered with several illness. Earlier she was suffering with chronic insomnia and to deal with it, she was prescribed with a peg of brandy, later turned out as her alcoholic addiction. On 31 March 1972, she died with liver cirrhosis. There are three biographies written on her, she is probably the only female actor with three biographies written on her life. The name of biographies published are Meena Kumari – The Classic Biography, Simply Scandalous and Aakhri Adhai Din.
Birthday wishes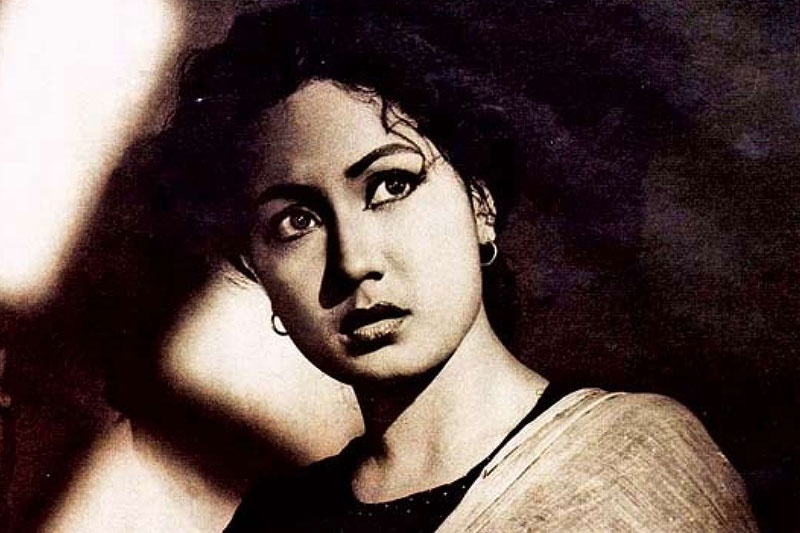 Dear Meena, We have immense gratitude for the contribution you had made to the Indian cinema. You bestowed your talent to this industry, proving that the female artists are more than what they are portrayed. You make us realize, if one has urge to perform then that one, has ability to perceive the best. You had your sufferings as well as your happiness, but today on your 85th birthday we wish, you were in this world to witness the amount of love, universe has to offer you. Happy Birthday!
Also Read: Birthday Special: Let's know the saga of Mumtaz who was once tagged as a B grade actress