Assam NRC issue: BJP's youth wing files complaint against Mamata's 'civil war' comment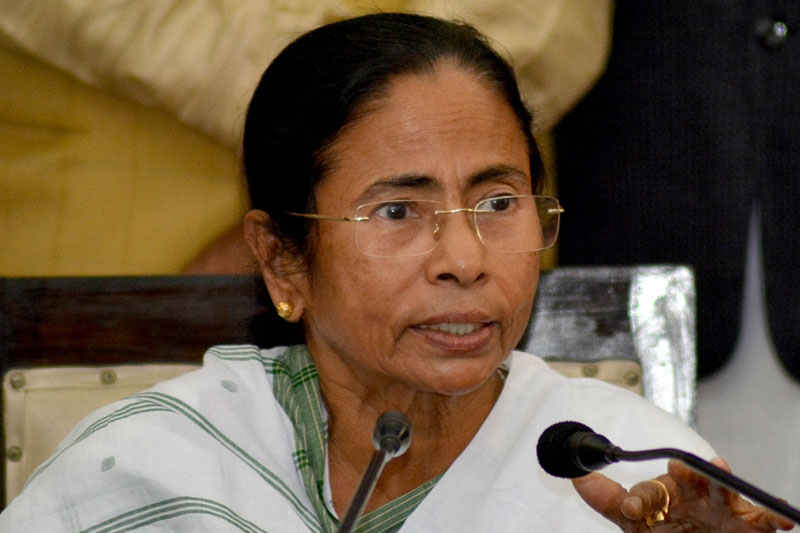 West Bengal Chief Minister Mamata Banerjee's comments on the National Register of Citizens (NRC) draft report has irked the Bharatiya Janata Yuva Morcha and they have filed a complaint against the leader. The complaint was filed by the BJP's youth wing after Banerjee said that that report might lead to situation of civil war.
The youth wing in their complaint have stated that Mamata's comments might incite 'hatred and tension' among communities in Assam, reports The Telegraph. The complaint was filed at Naharkatia police station in Upper Assam's Dibrugarh district in Assam by BJYM. Though the police said that the matter will be referred to their headquarters in Guwahati.
Accusing the BJP of playing a 'divide and rule politics', Mamata had said on Tuesday, "They're trying to divide people, there will be bloodbath and civil war in the country." Alleging that BJP-led government is trying to polarise the issue, she said, "More than 40 lakhs people voted yesterday for the ruling party and suddenly today they have been made refugees in their own country."
Just after the comments, BJP president Amit Shah questioned Mamata's intentions. Addressing a press conference, he said, "She (Mamata) is saying there will be a war in the country. On what basis is she saying this? she must come clear on this." He added, "Do people of this country have rights or not? Can a country run like this?"
The Supreme Court on Tuesday had clearly stated that Assam Citizens' list is just a draft and there should be no action on those who have been left out. As per the NRC draft, if implemented, 40.07 lakh people will have to prove their identity within a month or else they would be deported back to the country they belong.