Men in Black International: Is this the real reason the movie flopped?
MEN IN BLACK INTERNATIONAL was a flop at the box office, but this could be the real reason it didn't perform well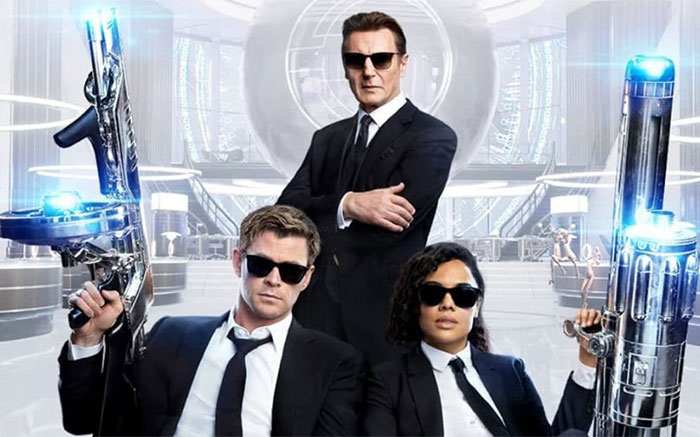 Men In Black: International featuring Chris Hemsworth and Tessa Thompson has bombed at the box office. The reboot of the hit franchise has managed to collect a measly $28.5 million dollars at the US box office. Its worldwide collection is around $102.2 million as per Forbes reports. Apparently here is the real reason the movie flopped.
As reported by a source to The Hollywood Reporter, "The script was good. You don't attract Chris Hemsworth and Tessa Thompson if the script isn't good. The problems came when the studio executive overseeing the project left Sony in summer 2018. Sony never replaced him, and thus a battle for powers began between Director F Gary Gray and producer Walter Parkes. The producer Walter Parkes frequently clashed with director F Gary Gray, who attempted to depart the project on several occasions."
The publication added: "One source says new pages arrived daily for the actors, causing a certain amount of confusion, as well as stripping away what some considered the more modern sensibilities. Parkes demanded significant rewrites on the film. Early drafts of the script were described as being edgier and more timely, tying the story to the current debate surrounding immigration, but Parkes' rewrites took off a lot of the edge. At one point, stars Tessa Thompson and Chris Hemsworth 'hired their own dialogue writers' to work with them on set."
The source added that the post-production went about smoothly. It has been reported that two versions of the movie were tested – one of Parker and other of Gray – and eventually, Parker's got selection.
The studio was an absentee landlord and never supported the director.
Also Read: Men In Black International Full HD Movie Leaked Online To Download By Tamilrockers