#MeToo: MJ Akbar may resign over sexual harassment allegations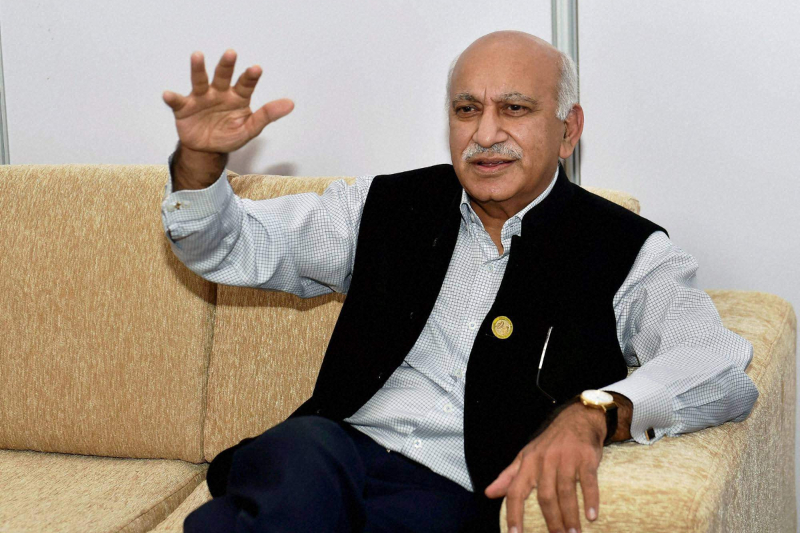 According to the report published in India Today, MJ Akbar may resign from the crucial post of Union Minister of State for External Affairs in the wake of multiple sexual harassment allegations against him.
Notably, India Today quoted the sources in government and BJP who have said that MJ Akbar may step down till his name is cleared in the cases of sexual harassment.
As per the report, sources said that the decision may be presented as "party's call" by the BJP leadership. "The resignation of MJ Akbar is expected once he returns from his foreign trip," it added. "MJ Akbar may resign citing "personal" reasons for his decision to step down," the report noted.
Seven women have accused MJ Akbar of sexual misconduct. Priya Ramani was the first to expose MJ Akbar without taking his name as the 'unnamed editor'. She accused him of inappropriate behaviour and had written about it in an article in Vogue India in October 2017.
After the revelation, Congress MP Jaipal Reddy said, "Union minister MJ Akbar should either give a satisfactory answer to the allegations or he should resign. We demand an inquiry into the matter."
On the other side, BJP remains silent on the issue. External Affairs Minister Sushma Swaraj, who is the senior minister to MJ Akbar, also skipped the question since the time the news surfaced. MJ Akbar, who is apparently in Nigeria currently, hasn't reacted on the allegations as yet.
Also Read: Congress ups the ante, seeks MJ Akbar's resignation