Rafale Deal: PM Modi behaves like Anil Ambani's Chowkidar, says Rahul Gandhi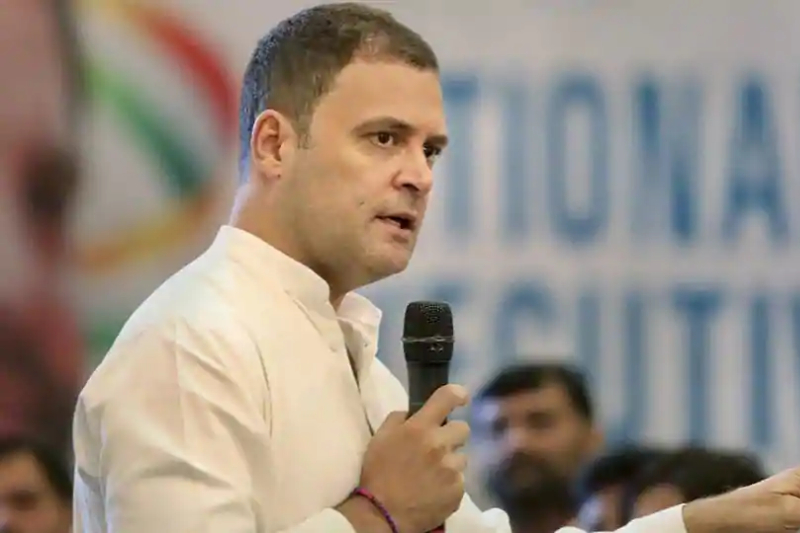 Congress President Rahul Gandhi on Thursday alleged that Prime Minister Narendra Modi had influenced the Rafale deal to save business tycoon Anil Ambani. He also said PM Modi is behaving like a chowkidar of Reliance group chairman Anil Ambani.
Raising questions over Defence Minister Nirmala Sitharaman's France visit, Rahul Gandhi said, the new revelations on the Rafale deal has made it clear that prime minister Modi had given Rs 30,000 crore compensation to Anil Ambani. "Why has suddenly Defence Minister rushed to France to Rafale's plant? What is the emergency?" he asked.
Rahul Gandhi's question comes a day after Defence Minister left for a three-day visit to France, where she is likely to hold wide-ranging talks with her French counterpart Florence Parly on ways to deepen strategic cooperation between the two countries.
Citing a foreign media report said, a top official of Dassault Aviation told his staff that the firm's joint venture with Ambani's Reliance group for discharging offsets was a "condition", "imperative and obligatory" to win the deal for 36 Rafale aircraft from India.
"Earlier former French President revealed that Indian PM had told them that Reliance should get a deal. Now a senior official of Rafale has said the same. It is a clear-cut case of corruption," Gandhi added.
"PM is in a different space. What he promised he doesn't talk about them anymore. The main issue in the country is corruption. Allegation on him that he is corrupt but he is silent. He needs to resign, why shouldn't he," he said.
The Rafale deal row intensified last month after former President Francois Hollande was quoted as saying that India did not give France a choice on the selection of the Indian partner for Dassault, the manufacturer of Rafale jets. The Indian and the French government have denied the charge.
When Rahul Gandhi asked to comment on allegations of sexual harassment against M J Akbar, Gandhi said: "#MeToo issue is a very big issue. I will give you my detailed view on that later."
Also read: Rafale deal: Dassault document shows Reliance joint venture was mandatory