MHA Extends COVID-19 Restrictions Till October 31-Key Guidelines
Centre extends COVID-19 restrictions till October 31- Check key guidelines here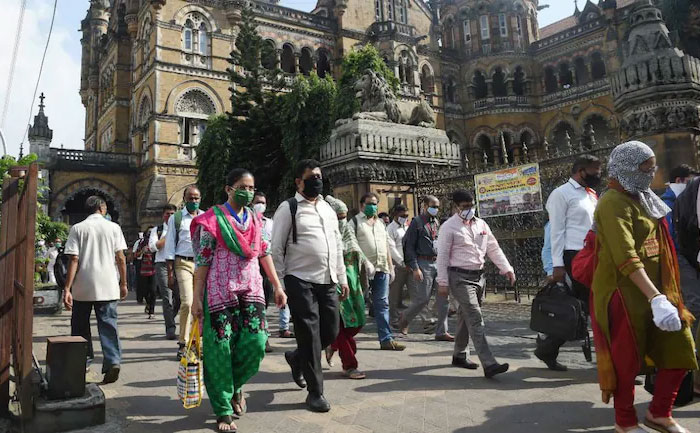 The central government on Tuesday extended the nationwide Covid-19 containment measures till October 31. This is in view of localised spreads of the virus in a few states. The Ministry of Home Affairs (MHA) has issued fresh guidelines asking States for prompt containment measures. They have also asked the states to accelerate the pace of vaccination. This is to prevent the rise in the number of COVID-19 cases due to the coming festival season.
A meeting was conducted between the Ministry of Home Affairs and the chief secretaries of all the states and union territories. Union Home Secretary Ajay Bhalla stated the possibility of proper COVID-19 restrictions not being followed during the upcoming festive season. He added that it might lead to an increase in COVID cases. Bhalla asserted that despite a decline in Covid-19 cases, it is critical to enforce guidelines that allow regular festivities in a cautious, safe and Covid-appropriate manner.
Here are the Key COVID-19 guidelines to be followed till October 31:
Mass gatherings should be conducted with utmost safety, following all the safety guidelines.
Case positivity, ICU beds occupancy, hospitals, and other medical amenities should be closely monitored by the states and union territories.
The states and UTs which have a high positivity rate of COVID-19 should take all the necessary measures to eradicate the infection and contain the spread of the transmission.
Important to identify warning signs of potential surges early on and to take appropriate measures to curb the spread of COVID.
A five-fold strategy has been proposed by the Centre to successfully eradicate COVID-19:  test, track, treat, vaccinate and adherence to COVID-19 guidelines and rules.
The states and UTs are being urged to keep the vaccination drive going with full flow and make sure that those eligible for the second dose are getting it on time.
All the chief secretaries of state and UTs are asked to take all the necessary steps to manage the detection and treatment of COVID-19 in their jurisdiction.
The number of COVID-19 cases across the country dipped below 20,000. The total number of COVID cases reported across the country so far is 3,36,97,581. The number of deaths due to COVID is also at an all-time low, said the Union Health Ministry.
Also Read: COVID-19: Mumbai Records 497 New Cases 50 Buildings Sealed