COVID-19: Mumbai Records 497 New Cases 50 Buildings Sealed
Mumbai reports 497 new COVID-19 cases, 5 deaths, 395 recoveries with 50 buildings being sealed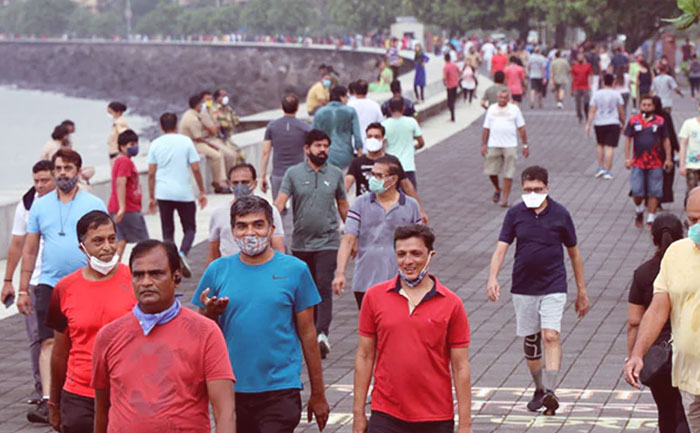 Mumbai has reported 497 new cases of coronavirus taking the infection count to 7,39,861. The island city has also reported five fresh death taking the total death toll to 16,068. All five patients had comorbidities. Three of them were over 60 while the other two were in the age group of 40 to 60
With 395 patients discharged from hospitals in the last 24 hours the total number of recoveries now stands at 7,16,511.
As reported by health officials, the financial capital of the country has 4,801 active covid cases. Compared to Wednesday there has been a slight increase in new cases and fatalities on Thursday. Mumbai's COVID-19 recovery rate at present stands at 97 per cent
According to the official, with 41,073 COVID-19 tests conducted in the last 24 hours, their cumulative number climbed to 101,00,327.
The BMC had earlier said that any building with more than 5 cases will be sealed to curb the spread. The city had 41 sealed buildings on September 20, the day after the Ganpati festival ended in Maharashtra. But now it has more than 50 sealed buildings.
The average growth rate of coronavirus cases stood at 0.06 per cent between September 16 and September 22, the BMC official said.
As reported by PTI, This year, Mumbai had reported the highest cases at 11,163 on April 4. it has also registered most deaths at 90 on May 1 during the second wave of the pandemic.
India's total Covid-19 cases reach 33.59 million, death toll at 446,368 – Health Ministry.
Also Read: UK Qualifies Covishield As Approved COVID-19 Vaccine