Michael Clarke hits out at Gerard Whateley, Simon Katich in Instagram post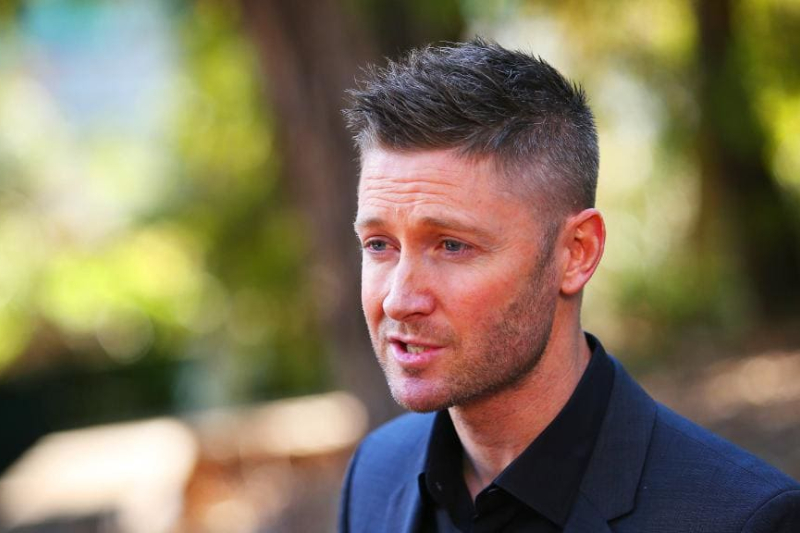 Former Australian captain Michael Clarke has reacted strongly to the criticism he faced after his comments on the state of Australian cricket yesterday.
In a strongly worded post on Instagram, the World Cup-winning Aussie skipper severely criticised Simon Katich and Gerard Whateley, calling the latter, "a headline-chasing coward."
Clarke's post had six facts of him when he was skipper, accusing him of "attacking" his leadership, integrity and his opinion that Australia needed to play tough but fair cricket.
@GerardWhateley @1116sen 👇🏻 pic.twitter.com/zFMphvGcoj

— Michael Clarke (@MClarke23) November 28, 2018
He added, "For Gerard Whateley — to insinuate that I am responsible for the ball tampering issues makes him nothing more than a headline-chasing coward.
"Perhaps if he was talented enough or courageous enough to make it onto a cricket pitch he would have a better perspective than from behind a microphone.
"Finally Mr Wheatley, if you think that the current No. 1 team in the world of cricket right now puts being liked as of higher importance than being respected and playing to win inside the rules of our game than you're as delirious as you are ill-informed."
Also read: We've just one aim — to win Test series in Australia: Ishant Sharma
Since the ball-tampering issue earlier this year, the Australians have toned down on their sledging and this is where Clarke opined that they needed to stop being liked and instead focus on winning again.
Australian cricket I think needs to stop worrying about being liked and start worrying about being respected," Clarke told Macquarie Sports Radio.
"Play tough, Australian cricket, because whether we like it or not, that is in our blood.
"If you try and walk away from it, yeah we might be the most liked team in the world, we're not going to win s**t, we won't win a game. All we can do is want to win," he had said, Clarke in an interview with Macquarie Sports Radio.