Miley Cyrus confirms break up with Cody Simpson
Miley Cyrus Confirms Cody Simpson Breakup During Instagram Live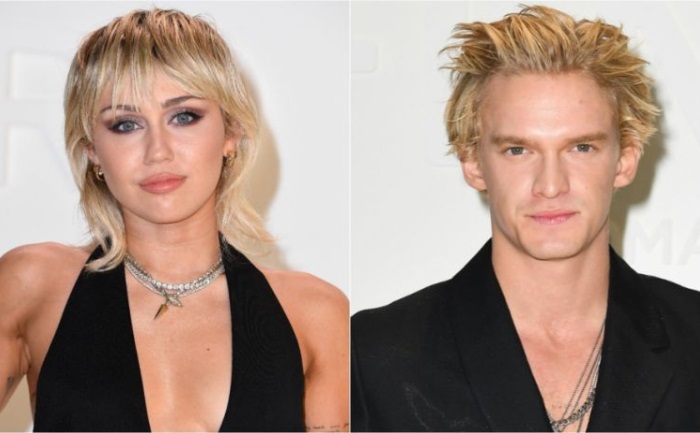 American singer-songwriter Miley Cyrus has parted ways with boyfriend Cody Simpson. The news was confirmed by the Wrecking Ball singer during an Instagram live session. TMZ had earlier reported about the breakup, saying the couple had split.
According to Page Six, Miley Cyrus went live on Instagram to confirm that she and Simpson, had split.
Miley said, "A year ago, almost to this exact date, the media tried to tell my story for me, and control my narrative, and I'm just not accepting that. And so today, it came out that I and my boyfriend have broken up. It was confirmed by a 'reliable source' even though no one is reliable in a relationship except the individuals who are participating in it. But right now, two halves can't make a whole and we're individually just working on ourselves to become the people that we wanna be, like everybody else at this age. We are just deciding who we wanna be with our lives, what we wanna do with our lives, and so, don't make it some drama story if next week we're out hanging out, getting pizza. We've been friends for 10 years and we're going to continue to be friends, so just don't make it something that it is not And with that being said, I'm done with the bulls**t."
The news of Miley and Cyrus parting ways just hours before the premiere of her new song, 'Midnight Sky', according to People.
Miley was earlier married to Liam Hemsworth but the couple soon divorced. She also had a fling with Kaitlynn Carter before getting into a relationship with Cody Simpson. Whereas Simpson was earlier in a relationship with supermodel Gigi Hadid.
Also Read:  Cody Simpson Is Not Ready For Marriage But Is Miley Cyrus?